Martin
Alda
Professor and Killam Chair in Mood Disorders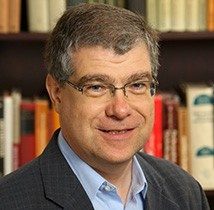 Email:
malda@dal.ca
Phone:
902-473-2712
Mailing Address:
Department of Psychiatry, Mood Disorders Clinic
Room 3088 AJLB
5909 Veterans' Memorial Lane
Halifax, NS B3H 2E2

Research Topics:
Mood disorders
Lithium
Clinical research
Psychopharmacology
Psychiatric genetics
Pharmacogenetics
Genetics of complex traits
Heterogeneity of psychiatric disorders
Related information
Education
MD, Charles University, Prague, Czechoslovakia
FRCPC, Post-doctorate, University of Ottawa
Research interests
Dr. Alda is interested in three main questions 1) mapping genes for bipolar disorder using innovative phenotypic approaches; 2) better understanding of the brain structure and function in the development and progression of mood disorders; and 3) optimization of long term treatment and outcome in people with bipolar disorder.
Selected publications  
Alda M, Wang J-F, Sun XJ, Lopez de Lara C, Jaitovich-Groisman I, Lebel V, Duffy A, Grof P, Rouleau GA, Turecki GX, Young LT: Alterations in pCREB signaling: an endophenotype of lithium-responsive bipolar disorder? Bipolar Disorders 15: 824 - 831, 2013.
Hunsberger JG, Chibane FL, Elkahloun AG, Henderson R, Singh R, Lawson J, Cruceanu C, Nagarajan V, Turecki G, Squassina A, Medeiros C, Del Zompo M, Rouleau GA, Alda M, Chuang DM: Novel integrative genomic tool for interrogating lithium response in bipolar disorder. Translational Psychiatry 5: e504, 2015.
Mertens J, Wang QW, Kim Y, Yu DX, Pham S, Yang B, Zheng Y, Diffenderfer KE, Zhang J, Soltani S, Eames TJ, Schafer ST, Boyer L, Marchetto MC, Nurnberger JI, Calabrese JR, Odegaard KJ, McCarthy MJ, Zandi PP, Alda M, Nievergelt CM, The Pharmacogenomics of Bipolar Disorder Study, Mi S, Brennand KJ, Kelsoe JR, Gage FH, Yao J: Differential responses to lithium in hyperexcitable neurons from patients with bipolar disorder. Nature 527: 95 - 99, 2015.
Hou L, Heilbronner U, Degenhardt F, Adli M, Akiyama K, Akula N, Ardau R, Arias B, Backlund L, Banzato CEM, Benabarre A, Bengesser S, Bhattacharjee AK, Biernacka JM, Birner A, Brichant-Petitjean C, Bui ET, Cervantes P, Chen G-B, Chen H-C, Chillotti C, Cichon S, Clark SR, Colom F, Cousins D, Cruceanu C, Czerski PM, Dantas CR, Dayer A, Étain B, Falkai P, Forstner AJ, Frisén L, Fullerton JM, Gard S, Garnham JS, Goes FS, Grof P, Gruber O, Hashimoto R, Hauser J, Herms S, Hoffmann P, Hofmann A, Jamain S, Jiménez E, Kahn J-P, Kassem L, Kittel-Schneider S, Kliwicki S, König B, Kusumi I, Lackner N, Laje G, Landén M, Lavebratt C, Leboyer M, Leckband SG, López Jaramillo CA, MacQueen G, Manchia M, Martinsson L, Mattheisen M, McCarthy MJ, McElroy S, Mitjans, Mondimore FM, Monteleone P, Nievergelt CM, Nöthen MM, Ösby U, Ozaki N, Perlis RH, Pfennig A, Reich-Erkelenz D, Rouleau GA, Schofield PR, Schubert KO, Schweizer BW, Seemüller F, Severino G, Shekhtman T, Shilling PD, Shimoda K, Simhandl C, Slaney CM, Smoller, JW, Squassina A, Stamm T, Stopkova P, Tighe SK, Tortorella A, Turecki G, Volkert J, Witt S, Wright A, Young LT, Zandi PP, Potash JB, DePaulo JR, Bauer M, Reininghaus E, Novák T, Aubry J-M, Maj M, Baune BT, Mitchell PB, Vieta E, Frye MA, Rybakowski JK, Kuo P-H, Kato T, Grigoroiu-Serbanescu M, Reif A,  Del Zompo M, Bellivier F, Schalling M, Wray NR, Kelsoe J, Alda M, Rietschel M, McMahon FJ, Schulze TG: Genetic variants associated with response to lithium treatment in bipolar disorder: a genome-wide association study. Lancet 387: 1085 - 1093, 2016.
Stern S, Santos R, Marchetto MC, Mendes APD, Rouleau GA, Biesmans S, Wang Q-W, Yao J, Charnay P, Bang AG, Alda M, Gage FH: Neurons derived from patients with bipolar disorder divide into intrinsically different sub-populations of neurons, predicting the patients' responsiveness to lithium. Molecular Psychiatry, in press.
Selected awards and honours
1995 NCDEU Young Investigator Award, NIMH, U.S.A.
1999, 2003 NARSAD Independent Investigator Award (twice), National Alliance for Research in Schizophrenia and Affective Disorders, U.S.A.
2005 - 2007 Canada Research Chair (Tier 1), McGill University
2007 - present Killam Chair in Mood Disorders, Dalhousie University
2013 Selected to give The Mogens Schou Memorial Lecture on "Genetics of lithium response and personalized treatment of bipolar disorder" at CINP Thematic Meeting on Pharmacogenomics and Personalised Medicine in Psychiatry, Jerusalem, April 2013.
Memberships
Teaching
1994 - present Supervision / co-supervision of graduate students, postdoctoral and clinical fellows, undergraduate students, and psychiatry residents