Patricia
Lingley-Pottie
Assistant Professor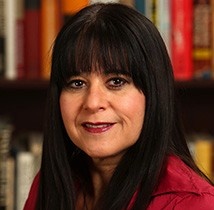 Email:
ppottie@strongestfamilies.com
Phone:
902-442-9521
Mailing Address:
Strongest Families Institute
267 Cobequid Road
Suite 200
Lower Sackville, NS B4C 4E6

Research Topics:
Evidence-based practice
Mental health services and outcomes
Knowledge translation
E-health
Distance therapeutic alliance
Visual anonymity
Barriers to care

Related information
Education
BNRN (Dalhousie)
PhD (Dalhousie)
Education
BNRN (Dalhousie)
PhD (Dalhousie)
Research interests
Dr. Lingley-Pottie conducts clinical research in the area of distance interventions (behaviour, anxiety, nocturnal enuresis, recurrent pain; FASD; post-partum depression). Dr. Pottie is co-founder of the Strongest Families Institute. The aim of the Strongest Families system is to provide cost-effective, accessible programs designed to remove barriers to care and improve health outcomes.
Selected publications  
Olthuis, J., McGrath, P.J., Cunningham, C.E., Boyle, M.H., Lingley-Pottie, P., Reid, G.J., Bagnell, A., Lipman, E.L., Turner, K., Corkum, P., Stewart, S.H., Berrigan, P., Sdao-Jarvie, K.  Distance-Delivered Parent Training for Childhood Disruptive Behavior (Strongest Families™): A Randomized Controlled Trial and Economic Analysis. Journal of Abnormal Child Psychology. Manuscript number: JACP-D-17-00264R1, March 8, 2018, pp 1-17, doi: https://doi.org/10.1007/s10802-018-0413-y. 
Wozney, L., Olthuis, J., Lingley-Pottie, P., McGrath, P., Chaplin, W., Elgar, F., Cheney, B., Huguet, A., Turner, K., Kennedy, J.  (2017).  Strongest Families Managing Our Mood (MOM): A Randomized Controlled Trial of a Distance Intervention for Women with Postpartum Depression.  Archives of Women's Mental Health, DOI 10.1007/s00737-017-0732-y. 20(4), 525-537 PMID: 28593360
Olthuis, J., Wozney, L., Asmundson, G., Cramm, H., Lingley-Pottie, P., McGrath, P.J. (2016).
Distance Treatment for PTSD – Distance-delivered Interventions for PTSD: A Systematic Review and Meta-Analysis. Journal of Anxiety Disorders. 44 (2016), 9-26
Lingley-Pottie, P., McGrath, P.J. (2016). Imagine a Mental Health Service that Builds Stronger Families. Journal of the Canadian Paediatric Society 21(5): 247-248.
Corkum, P., Lingley-Pottie, P., Davidson, F., McGrath, P.J., Chambers, C., Mullane, J., Laredo, S.,
Woodford, K., Weiss, S., (2016) Better Nights/Better Days – Distance Intervention for Insomnia in School-Aged Children with/without ADHD: A Randomized Controlled Trial. Journal of Pediatric Psychology (in press) 41(6): 701-13
Sourander A., McGrath P.J. & Ristkari T., Cunningham, C., Huttunen, J., Linley-Pottie, P., Yli-Hinkka-Salomäki, S., Kinnunen, M., Vuorio, J., Sinokki, A., Fossum, S., Unruh, A. (2016). Internet-Assisted Parent Training Intervention for Disruptive Behavior in 4-Year-Old Children: A Randomized Clinical Trial. Journal of the American Medical Association (JAMA) Psychiatry. Published online February 24, 2016. doi:10.1001/jamapsychiatry.2015.3411 73(4) 378-87
Selected awards and honours  
 2018 Atlantic Business Magazine 20th Anniversary Top 50 CEO Award
2018 Canadian Alliance on Mental Illness and Mental Health, Champions of Mental Health Awards Nominee
2018 RBC Women of Influence Award Nominee
2017 Governor General's Innovation Award
2013 Ernest C. Manning Principal Encana Award for Social Innovation
2012 Mental Health Commission of Canada Award for Social Innovation
Service & Activity
President & CEO, Strongest Families Institute