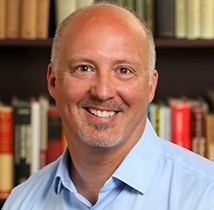 Phone:
902-473-1678
Mailing Address:
Early Psychosis Program
Room 3030, 3rd Floor, AJLB
5909 Veterans Memorial Lane
Halifax, NS B3H 2E2

Research Topics:
Addictions
Schizophrenia
Magnetic resonance spectrocsopy (MRS)
First episode psychosis
Early interventions
Diffusion Tensor Imaging (DTI)
Clinical research
Brain imaging

Related information
Dr. Tibbo is the Dr. Paul Janssen Chair in Psychotic Disorders, the Director, Nova Scotia Early Psychosis Program and the Co-Director, Nova Scotia Psychosis Research Unit
CV [PDF - 390KB]

Education
B.Sc. Honours - Mount Allison University, NB                        
B.Med.Sc. - Memorial University of Newfoundland                               MD - Memorial University of Newfoundland
FRCPC - University of Alberta, Psychiatry                                               AHFMR - Clinical Research Fellow, University of Alberta Psychiatry
Research interests
Dr. Tibbo investigates psychosis/schizophrenia in the areas of neuroimaging (MRS, DTI), genetics, and non-pharmacological treatment options for schizophrenia. Other projects include the development of a relapse prediction tool for use by clinicians and family members; a tool for monitoring medication side effects; and service delivery/national guidelines for early phase psychosis.
Selected publications
Tibbo, P., Bernier, D., Hanstock, C.C., Seres, P., Lakusta, B., Purdon, S. (2013)  3-T  proton magnetic spectroscopy in unmedicated first episode psychosis:  A focus on creatine.  Magnetic Resonance in Medicine 69:613-620.
Malla A, Tibbo P, Chue P, Levy E, Manchanda R, Teehan M, Williams R, Iyer S, Roy M. (2013) Long-acting injectable antipsychotics: Recommendations for clinicians. Can J Psychiatry 2013;58 (5 Suppl 1):30S-35S.
Crocker CE, Bernier D, Hanstock C, Lakusta B, Purdon SE, Seres P, Tibbo PG. (2014) Prefrontal glutamate levels in early phase schizophrenia and abstinant methamphetamine addiction: A 1H-MRS study at 3 Tesla. Schizophrenia Research 2014 Aug; 157 (1-3):231-7.
Cookey J, Bernier D, Tibbo P.  (2014) White matter changes in early phase psychosis and cannabis use: an update and systematic review of diffusion tensor imaging studies. Schizophrenia Research 2014 Jul; 156(2-3):137-42.
Tibbo P, Malla A, Manchanda R, Williams R, Joober R. (2014) Relapse Risk Assessment in Early Phase Psychosis: The Need for a Reliable and Valid Tool. Canadian Journal of Psychiatry.  (In press)
Selected awards and honors
2000-2005 - REACH Innovation Award (Recognition of Excellence and Achievement in Capital Health) - Edmonton Early Psychosis Intervention Clinic (EEPIC)
2000-2001-2004/2005 - 2008 -Alberta Heritage Foundation for Medical Research (AHFMR) Clinical Investigator Award
2012 - Mental Health Commission of Canada 5th Anniversary National Mental Health Awards - Research. "Understanding the link between cannabis and psychosis: An awareness strategy for youth" [research lead on project run in collaboration with the Schizophrenia Society of Canada]
2013 - Fellow of the Canadian Psychiatric Association awarded by Canadian Psychiatric Association
Memberships
1993-present         Canadian Psychiatric Association
1997-present         Royal College of Physicians and Surgeons of                                 Canada
1999-present         Society of Biological Psychiatry
2011-present         Schizophrenia International Research Society (SIRS)

2013-present         Canadian Consortium for Early Intervention in                             Psychosis
Teaching
Postdoctoral (6)
PhD (3)
 MSc (6)
Service & Activity
2004-2010 Vice-Chair/Chair, Royal College of Physicians and Surgeons of Canada (RCPSC) Examination Committee and Board for Psychiatry
2012-present Chair, Schizophrenia Society of Canada Foundation
2014 Co-Chair, Capital Health Addictions and Mental Health Program (CHAMHP) - Quality Council
2014 Co-Chair, Capital Health Addictions and Mental Health Program (CHAMHP) – Pathways Redesign Project for Psychosis
2014 Board Member – Canadian Consortium for Early Intervention in Psychosis