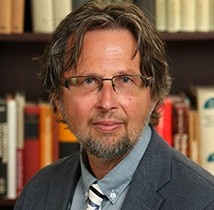 Department of Psychiatry
Email:
stan.kutcher@dal.ca
Phone:
902-470-6598
Mailing Address:
IWK Health Centre
5850/5980 University Ave.
PO Box 9700
Halifax, NS B3K 6R8

Research Topics:
School mental health
Adolescent brain
Knowledge translation
Child and adolescent mental health
Primary care
Early onset depression
Suicide
Related information
Education
BA - McMaster University (Hon) History & Political Theory
MA - McMaster University History
MD – McMaster University Medical School
Resident in Psychiatry – University of Toronto – Sunnybrook Health Sciences Centre
Biography
Dr. Stan Kutcher is the Sun Life Financial Chair in Adolescent Mental Health and the Director World Health Organization Collaborating Centre in Mental Health Policy and Training at Dalhousie University and IWK Health Centre in Canada. He is a renowned expert in adolescent mental health and leader in mental health research, advocacy, training, and policy and has been involved in mental health work in over 20 countries. 
Selected publications
Kutcher, S., McLuckie, A. Evergreen: Creating a Child and Youth Mental Health Framework for Canada. Psychiatric Services. 2013 May; 64(5), 479-482.
Kutcher, S., Wei, Y., Gilberds, H., Brown, A., Ubuguyu, O., Njau, T., Sabuni, N., Magimba, A., & Perkins, K. (2016). A School Mental Health Literacy Curriculum Resource Training Approach: Effects on Tanzanian Teachers' Mental Health Knowledge, Stigma and Help-seeking Efficacy. International Journal of Mental Health Systems, 10:50.
Kutcher, S., Wei, Y., Gilberds, G., Brown, A., Ubuguyu, O., Njau, T., Sabuni, N., Magimba, A., & Perkins, K. (2016). Community Health Care Providers Knowledge and Self-confidence in the Identification, Diagnosis and Treatment of Adolescent Depression in Tanzania. Arch Depress Anxiety, 2 (1), 26-30.
Kutcher, S., Wei, Y., & Morgan, C. (2015). Successful Application of a Canadian Mental Health Curriculum Resource by Usual Classroom Teachers in Significantly and Sustainably Improving Student Mental Health Literacy. The Canadian Journal of Psychiatry/La Revue canadienne de psychiatrie, 60 (12) 580-586.
McLuckie, A., Kutcher, S., Wei, Y., & Weaver, C. (2014). Sustained Improvements in Students' and Teachers' Mental Health Literacy with use of a Mental Health Curriculum in Canadian Schools. BMC Psychiatry, 14 (379).
Selected awards and honours
2016 Nova Scotia Champion of Public Education, The Learning Partnership
2015 McMaster University Distinguished Alumni Award
2014 Order of Nova Scotia
Distinguished Fellow Canadian Psychiatric Association
Fellow Canadian Academy of Health Sciences
Teaching
Dr. Kutcher has played an active teaching role with psychiatry residents over the years. He has also taught classes at other universities on Mental Health.
Dr. Kutcher provides training for educators and health care professionals to improve the mental health care of youth and adolescents.
Service & Activity
Board Member of Spryfield Boys and Girls Club
Committee co-chair - The Sandbox Project
Member of Board of Directors of Royal College Canada International