Abraham
Rudnick
Professor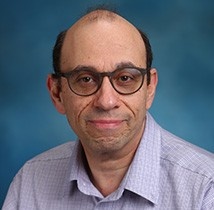 Email:
Abraham.rudnick@nshealth.ca
Phone:
902-460-6225
Fax:
902-465-7684
Mailing Address:
Operational Stress Injury Clinic (OSI)
100 Eileen Stubbs Avenue
Suite 210
Dartmouth, NS B3B 1Y6

Research Topics:
Bioethics
Person-Centered Mental Health Care
Philosophy of Health and Recovery
Post-Traumatic Stress
Psychiatric/Psychosocial Rehabilitation
Smart Health Technology
Socio-Economic Factors
Related information
Education
BMedSc (Hebrew University)
MD (Hebrew University)
MPsych (Tel Aviv University)
PhD (Tel Aviv University)

MCIL (York University)
mMBA (York University)
Research interests
Professor Rudnick's interests include recovery of people with mental illness and related matters such as psychiatric/psychosocial rehabilitation and smart health technology, as well as ethics and other philosophical aspects of health care. His work is inter-professional and participatory, and involves mixed methods as well as conceptual and normative analysis. 
Selected publications  
Rudnick A, Roe D (editors). Serious Mental Illness: Person-Centered Approaches. London, UK: Radcliffe, 2011.
Rudnick A (editor). Bioethics in the 21st Century. Rijeka, Croatia: InTech, 2011 (open access).
Rudnick A (editor). Recovery of People with Mental Illness: Philosophical and Related Perspectives. Oxford, UK: Oxford University Press, 2012.
Rudnick A, Forchuk C (editors). Social Science Methods in Health Research. New Delhi, India: Sage, 2017.
Akhtar N, Forchuk C, McKay K, Fisman S, Rudnick A. Handbook of Person-Centered Mental Health Care. Boston: Hogrefe, 2021.
Selected awards and honours

Recovery Research Pioneer Award, Psychosocial Rehabilitation/Readptation Psychosociale Canada, 2014
Michal Smith Research Award, Schizophrenia Society of Canada, 2015
Distinguished Fellowship, European Society for Person Centered Healthcare, 2015
Fellowship, Canadian Psychiatric Association, 2016
Gold Medal, European Society for Person Centered Healthcare, 2016
Distinguished Fellowship, Canadian Psychiatric Association, 2022
Service & Activity
Member of the Board of Directors, Research Canada
Inaugural Chair, Task Force on Racial and Indigenous Justice in Health Research and Related Innovation, Research Canada
Chair, Public Policy Committee, Canadian Psychiatric Association
Co-Chair, Policy and Health Issues Committee, Doctors Nova Scotia
Member, Health and Public Policy Committee, Royal College of Physicians and Surgeons of Canada