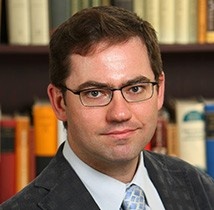 Mailing Address:
Room, 4082, AJLB
5909 Veterans Memorial Lane
Halifax, NS B3H 2E2

Research Topics:
Early interventions
Early onset depression
Schizophrenia
Bipolar disorder
Family high-risk studies
Pharmacogenetics
Developmental psychopathology
Gene-environment interactions

Related information
Education
MD (Charles University)
PhD (Charles University)
CCT (King's College London)
Research interests
Dr. Uher wants to reduce the burden of severe mental illness. His research interests are early interventions to prevent psychosis, depression and bipolar disorder, psychiatric genetics, pharmacogenetics, the interplay of genes and environment in the causation of mental illness, classification of psychopathology, treatment of depression, and use of clinical assessment and biomarkers to personalize treatment.
Selected publications  
MacKenzie LE, Abidi S, Fisher HL, Propper L, Bagnell A, Morash-Conway J,Glover JM, Cumby J, Hajek T, Schultze-Lutter F, Pajer K, Alda M, Uher R (2016) Stimulant Medication and Psychotic Symptoms in Offspring of Parents With Mental Illness. Pediatrics, 137: 1-10.
Rasic D, Hajek T, Alda M, Uher R (2014) Risk of mental illness in offspring of parents with schizophrenia, bipolar disorder and major depressive disorder: a meta-analysis of family high-risk studies. Schizophrenia Bulletin, 40(1): 28-38.
Uher R, Tansey EK, Dew T, Maier W, Mors O, Hauser J, Dernovsek MZ, Henigsberg N, Souery D, Farmer A, McGuffin P (2014) An inflammatory biomarker predicts differential outcome of depression treatment with escitalopram and nortriptyline. American Journal of Psychiatry, 171:1278-86.
Tansey KE, Guipponi M, Perroud N, Bondolfi G, Domenici E, Evans D, Hall SK, Hauser J, Henigsberg N, Hu X, Jerman B, Maier W, Mors O, O'Donovan M, Peters TJ, Placentino A, Rietschel M, Souery D, Aitchison KJ, Craig I, Farmer A, Wendland JR, Holmans P, Lewis G, Lewis CM, Stensbol TB, Kapur S, McGuffin P, Uher R (2012) Genetic Predictors of Response to Serotonergic and Noradrenergic Antidepressants in Major Depressive Disorder: a Genome-wide Analysis of Individual-level Data and a Meta-Analysis. PLoS Medicine, 9(10): e1001326. doi:10.1371/journal.pmed.1001326.
Uher R, Perlis RH, Henigsberg N, Zobel A, Rietschel M, Mors O, Hauser J, Dernovsek MZ, Souery D, Bajs M, Maier W, Aitchison KJ, Farmer A, McGuffin P (2012) Depression symptom dimensions as predictors of antidepressant treatment outcome: replicable evidence for interest-activity symptoms, Psychological Medicine, 45: 967-980.
Selected awards and honours  
2014 Max Hamilton Memorial Prize,The International College of Neuropsychopharmacology (CINP)
2012 Canada Research Chair in Early Intervention in Psychiatry, Canada
 2011 Robert W. Kerwin Prize in Psychopharmacology, UK
 2009 Denis Hill Prize, Maudsley Hospital, King's College London, UK
Memberships
The Society of Biological Psychiatry
Anxiety and Depression Association of America
College of Physicians and Surgeons of Nova Scotia
Brain Repair Centre, Halifax, NS, Canada
Royal College of Psychiatrists
Teaching
Critical appraisal (how to find, evaluate and use information)
Rating scales in psychiatry
Personalized Psychiatry
Treatment of depression
Developmental psychopathology
Service & Activity
World Health Organization. Work group member, co-chair and consultant. Child and adolescent disorders, Eating disorders, International Classification of Diseases, 11th revision (ICD-11)
Depression and Anxiety, Associate Editor for Depression. http://onlinelibrary.wiley.com/journal/10.1002/%28ISSN%291520-6394/homepage/EditorialBoard.html
Maritime Hub of the Canadian Depression Research and Intervention Network (CDRIN-Maritime) This is an infrastructure hub enabling large-scale low-cost clinical research in major depressive disorder and related conditions. Dr Uher co-leads this initiative with Dr David Pilon. Ongoing activities include the implementation of person-centred measurement based care for depression. www.cdrin.org
Families Overcoming Risks and Improving Opportunities for Well-being (FORBOW). FORBOW is a cohort of youth including offspring of parents with severe mental illness and youth from the general population with embedded randomized controlled trials of pre-emptive early interventions. FORBOW is funded by the Canadian Institutes of Health Research and the Nova Scotia Health Research Foundation. www.forbow.org
Skills for Wellness (SWELL) This study is developing and testing a cognitive-behavioural intervention for youth with affective lability, anxiety, psychotic-like experiences and basic symptoms with the long-term aim to reduce the risk of developing severe mental illness. SWELL is funded by the Nova Scotia Health Research Foundation.
Pharmacogenetics work package of the Novel Methods leading to New Medications in Depression and Schizophrenia (NEWMEDS) Dr Uher co-leads this work-package with Prof Peter McGuffin. Five original articles have already been published from the pharmacogenetic work and simulations to establish benchmarks for clinical significance of biomarkers. Current efforts include the use of machine learning to efficiently predict treatment response for an individual patient with depression, and the use of inflammatory biomarkers to personalize treatment of major depressive disorder. www.newmeds-europe.com