Partnerships
Collaborating for greater worldwide health opportunities
Canadian Network for International Surgery
Canadian Association of General Surgeons
University of Rwanda, Rwanda
The Faculty of Medicine Clinical Simulation and Skills Centre (FOMSSC) at the University of Rwanda officially opened in February 2013 through a joint initiative led by Dr. Patty Livingston (Dalhousie Anesthesia). Original funding for the project was through a Grand Challenges Canada Rising Stars grant.
Our Global Surgery Office (GSO) is actively supporting the development of this centre through participation in surgical education and team training. Courses include Basic Surgical Skills Course and Perioperative Scrub Skills (Nurse Training).
Dalhousie GSO is collaborating with surgeons, anesthetists and residents from the University of Rwanda, Dalhousie Anesthesia and McGill University to develop an integrated surgical skills and simulation curriculum. With our collective efforts, we trust that the FOMSSC will realize its vision of "safer healthcare for all."
At present there is only one surgeon for every 250,000 people in Rwanda compared to 80 surgeons for every 250,000 people in Nova Scotia. There are 945,000 people in Nova Scotia. Rwanda is half the geographical size of Nova Scotia and has 11.7 million people.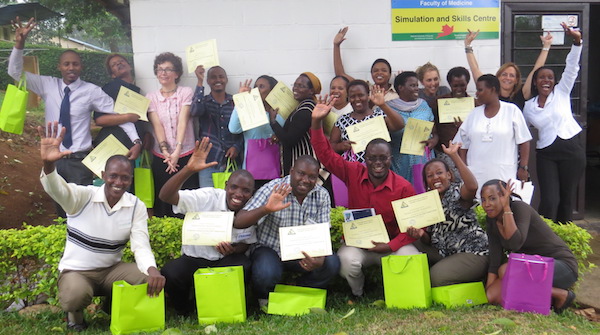 Team Broken Earth Haiti
The Team Broken Earth Haiti teams comprise health care professionals in emergency medicine, orthopaedic surgery, pediatric medicine and plastic surgery, who will support one another to provide much-needed education and support to the Haitian medical system.
All team members are part of the ongoing educational progress for medical care in Haiti—an integral system that has been set up through partnerships with the Bernard Mevs Hospital in Port-au-Prince and the Haitian government.
Halifax Broken Earth has been to Haiti in 2013, 2014 and twice in 2015. Our team members are proud to be a part of this organization and many are making their third trip to Haiti.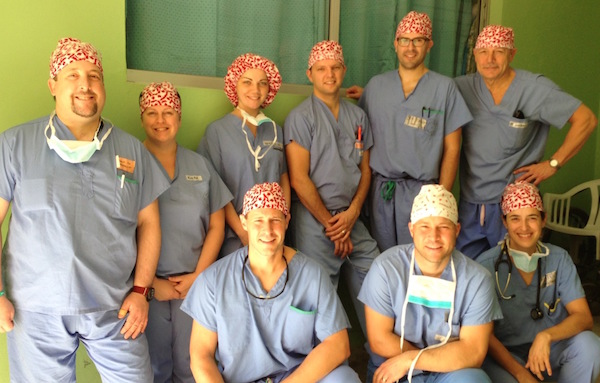 University of Dodoma, Tanzania
The University of Dodoma in Tanzania is the newest public post-secondary institution in the country, established in 2007. The university's College of Health Sciences graduated its first cohort of physicians in 2014. The first intake of general surgery residents (two positions) commenced training in September 2013.
In 2014, members of Dalhousie's Global Surgery Office visited Dodoma to establish a partnership between the two institutions within the realm of surgical education and research. An area for collaboration was readily evident: despite a well-designed curriculum and new facilities, there are very few postgraduate-trained general surgeons to teach and mentor trainees.
The Global Surgery Office at Dalhousie University is now working to establish teleconferencing for supplementary content delivery to help meet the need for specialist instructors and mentors. Building on our growing expertise in surgical simulation and skill development that has been successfully deployed both in Halifax and Kigali, the role for electronic tele-mentoring, simulation curriculum development and instruction is also evolving.
The United Republic of Tanzania has one of the lowest rates of physicians per capita in Sub-Sahara Africa, with a national average of 3.5 per 100,000. However, this masks significant regional variability. Over half of the 1,339 physicians registered with the Ministry of Health practice in Dar es Salaam. Of those physicians, only 110 are registered as surgeons, one third of which are in administration. In the capital city of Dodoma, there are just two general surgeons serving a catchment area of several million.