Fellowship Programs
A Message from the Director of Fellowships

Director of Fellowships, Dr. Tim Mullen (right) with former Airway Management fellow, Dr. Carrie Goodine (left)

Fellowships Overview Video
An anesthesia fellowship offers advanced learners clinical experience within an anesthesia subspecialty and provides a supportive environment to adjust to independent anesthesia practice. It opens doors for the pursuit of interest-based academic inquiry, presents an opportunity to enhance your skills while satisfying the hiring requirements of many Canadian academic and tertiary care centres, and helps you lead the pack in the eyes of potential employers.
A fellowship with the Dalhousie University Department of Anesthesia, Pain Management and Perioperative Medicine offers learners a favourable academic-to-service ratio, plenty of support from staff and residents, teaching opportunities with junior learners, and a committed team of research staff eager to assist you with any research projects you take on. The Dalhousie Department of Anesthesia is a collegial and supportive environment, with colleagues who are always willing to help with any issues or questions, clinical or otherwise.
Aside from the tremendous group of people that make up the Department, the place of work is second to none. Nova Scotia is the most welcoming and friendly province in the country, and thanks to this, Halifax has recently ranked as the best place to live in Canada. The city is growing and becoming more vibrant and diverse, but it is still very walkable, and easily accessible without a car. With incredible oceanfront vistas and nature to explore just minutes from the hospitals, not to mention the many great restaurants and pubs within walking distance, there is a great deal to enjoy here outside of working hours.
If you want a fellowship that is tailored to your unique professional desires and ambitions, in a first-rate setting, you have found it. The primary goal of the Dalhousie Anesthesia fellowship program is to provide you with the educational and academic experiences you need to set yourself up for a successful career as a subspecialty anesthesiologist. Our fellowship directors are flexible and will adapt your fellowship experience to suit your individual goals, all within a supportive and friendly work environment.
Tim Mullen, MD, FRCPC
Assistant Professor, Dalhousie University
Department of Anesthesia, Pain Management and Perioperative Medicine
Medical Director, Fellowship Programs
The Program
Advanced clinical training in a scholarly, academic environment
Our fellowships offer advanced clinical training, teaching opportunities and support for research. There is flexibility to tailor each fellowship to your personal goals. Our department places great value on the educational experience for fellows with a high education-to-service ratio.
Each fellowship program includes:
A flexible learning experience, personalized and tailored to the individual learner;
A high educational component;
Support and mentorship to meet clinical, educational and research goals;
Funding to attend professional conferences; and
Well-established, clinical, research, and administrative infrastructure.
The People
Supportive faculty and colleagues
Through the Dalhousie Department of Anesthesia, Pain Management and Perioperative Medicine Fellowship Programs, you will strengthen your expertise as highly skilled anesthesiologists, working alongside more than 100 staff anesthesiologists and other care providers dedicated to the highest quality patient care. Your departmental colleagues are international leaders in their fields, shaping the future of anesthesiology, pain management, perioperative care, airway management and patient safety. They will challenge you to understand the science, be inquisitive and push the limits of your learning, in an environment that fosters collegiality versus competition, and offers a strong support system to help you succeed.
The Place
The Workplace
Dalhousie University and its two largest teaching hospitals, the QEII Health Sciences Centre and the IWK Health Centre, are located in Halifax, Nova Scotia.
The QEII Health Sciences Centre is the largest teaching hospital in Atlantic Canada, with more than 1,500 learners. It comprises 10 buildings on two campus sites: the Victoria General site (VG) and the Halifax Infirmary site (HI). These hospitals provide a comprehensive range of perioperative services.
| | |
| --- | --- |
| Halifax Infirmary Site | Victoria General Site  |
The IWK Health Centre is a major pediatric and women's and obstetric teaching hospital, providing tertiary care to the Maritime region of Canada. In addition to high-quality clinical care, this hospital conducts world-class research into diseases and disorders affecting children and women.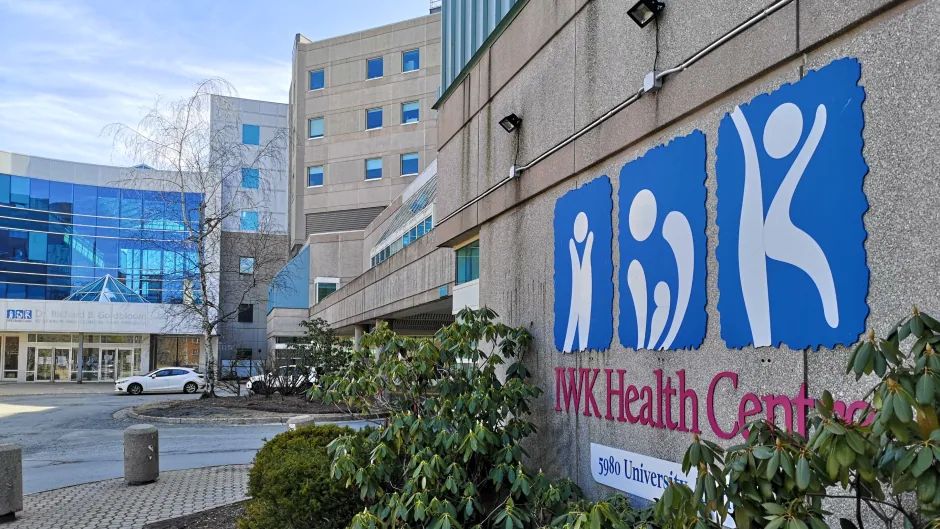 IWK Health Centre 
Living in Nova Scotia
The fellowship programs are based out of Halifax, Nova Scotia, known for the warmth of its people and the beauty of its land and sea, where the benefits of big-city convenience meet the charms of small-town living.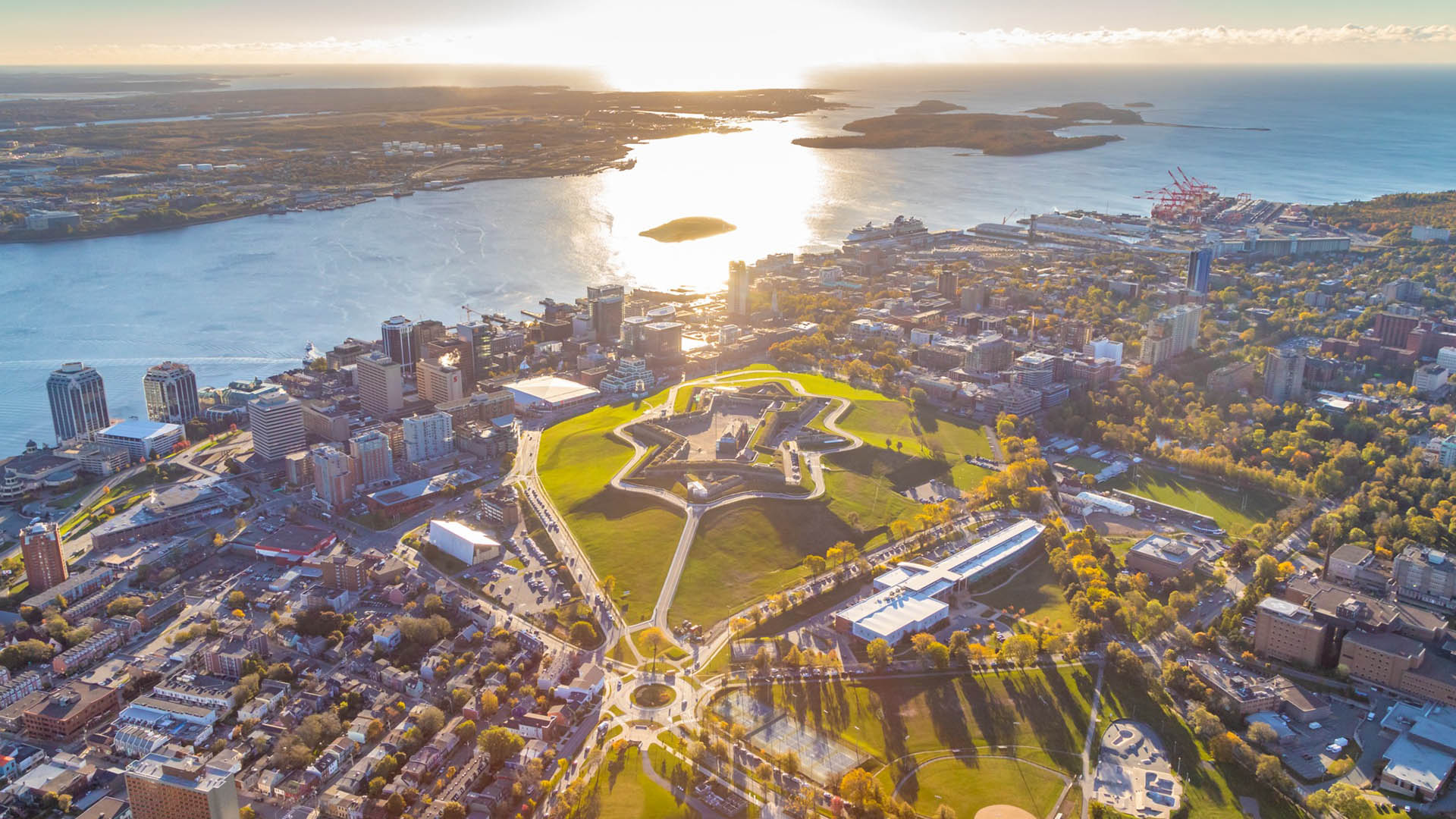 Aerial view of downtown Halifax
Our vibrant urban core is a stone's throw from rugged ocean vistas, creating a quality of life that is second to none. Halifax is the perfect city for recreation, adventure, and sports, offering a rich array of parks, trails, lakes and waterways, and facilities that attract major hockey, basketball, curling and other events.
Halifax boasts a rich arts and culture community, the most universities per capita in Canada, and some of the best restaurants in the country. In one day, you can stroll along the oceans' edge, visit an art gallery and a museum, take in a world-class theatre production, delight your taste buds at an award-winning restaurant and visit your favourite of 200 nightspots downtown.
For more on Halifax, Nova Scotia, visit: