Registration Instructions for Dalhousie University
Follow the steps below to complete your registration. If you need help, refer to the Dal Online help key or contact the Registrar's Office at studentonline@dal.ca or (902) 494-2450.
NOTE: Instructions to pay Dalhousie 2023/2024 Student Fees will be sent to you separately by early August.
Register Using Dal Online:
Have your Net ID and password handy. If you have forgotten your password or need to set up, visit password.dal.ca for assistance.
To register, you will need to do the following:
► Refer to your Net ID before going to: dalonline.dal.ca and logging in.
►  Select Web for Students.
►  Select Registration and click on Register for Classes.
►  Select the "Register for Classes" page "2023/2024 Regular" term when prompted to select a term and click Continue.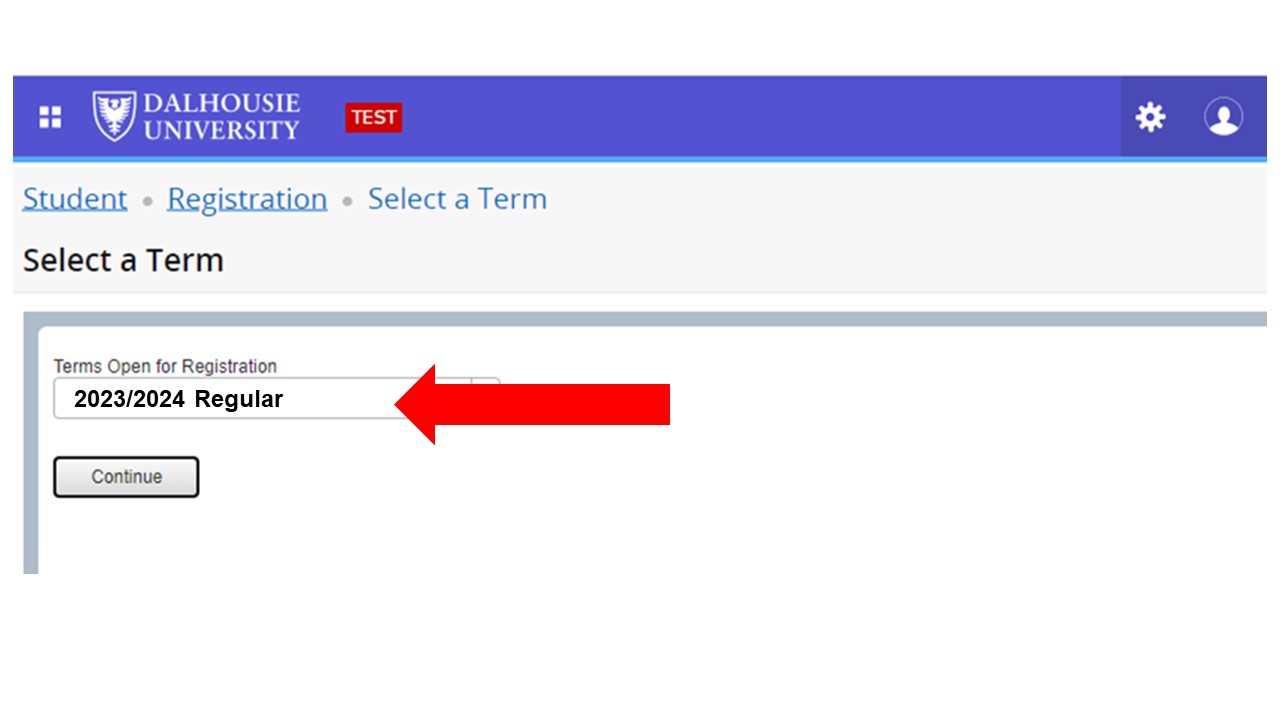 ► Click on the Block tab and scroll in the top panel to locate the block of classes listed for PGM (MEDI 5000 and REGN 9999), then click the radio button next to the PGM name and select Submit at the bottom of the page.
THE "Schedule Details" tab, on the left hand panel indicates that your registration was Processed. Now you are registered!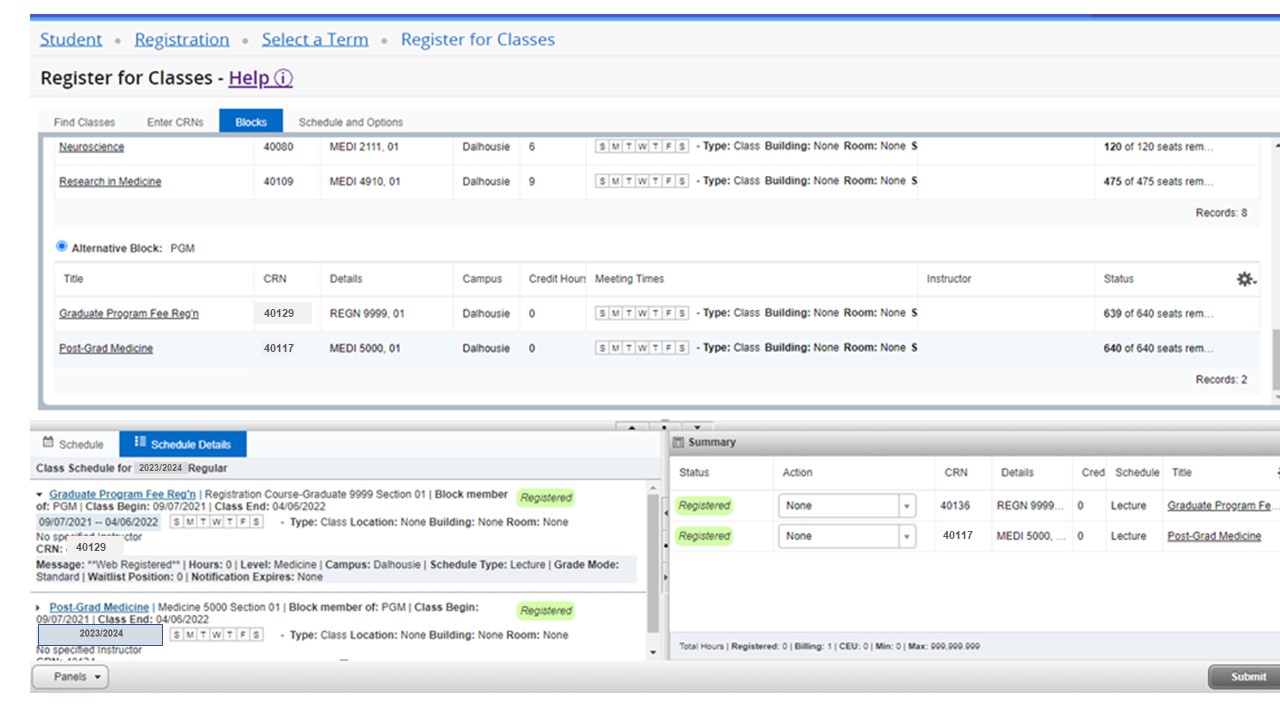 For additional instruction support- go to the Registration Block instructions page