Ketul
Chaudhary
Assistant Professor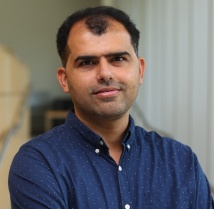 Email:
ketul.chaudhary@dal.ca
Phone:
902-494-1218
Mailing Address:
Room 3F, Sir Charles Tupper Medical Building 5850 College Street, Halifax, NS b3H 4R2

Research Topics:
Cardiovascular Physiology
Stem Cells
Sex differences in stem cells and cardiac physiology
Right heart failure
Cardiac vasculature
Study of sex as a biological variable in health and diseases
Current training opportunities
My laboratory is looking for summer students and graduate students for Fall 2022-Winter 2023. Interested students are encouraged to submit their CV and brief statement of research experience.
Education
PDF- Ottawa Hospital Research Institute/ University of Ottawa
PhD- University of Alberta
BPharm- Hemchandracharya North Gujarat University
Publications
Zelt JGE, Chaudhary KR, Cadete VJ, Mielniczuk LM, Stewart DJ. Medical Therapy for Heart Failure Associated With Pulmonary Hypertension. Circ Res. 2019 May 24;124(11):1551-1567.
Ormiston ML, Godoy RS, Chaudhary KR, Stewart DJ. The janus faces of bone morphogenetic protein 9 in pulmonary arterial hypertension. Circ Res. 2019 Mar 15;124(6):822-824.
Suen CM, Chaudhary KR, Deng Y, Jiang B, Stewart DJ. Fischer rats exhibit maladaptive structural and molecular right ventricular remodelling in severe pulmonary arterial hypertension: a genetically prone model for right heart failure. Cardiovasc Res. 2019 Mar 15;115(4):788-799.
Chaudhary KR, Deng Y, Seun CM, Taha M, Mei SH, Petersen TH, Stewart DJ. Efficacy of treprostinil in the SU5416-hypoxia model of severe pulmonary arterial hypertension: hemodynamic benefits are not associated with improvements in arterial remodeling. Br J Pharmacol. 2018 Oct;175(20):3976-3989.
Chaudhary KR, Stewart DJ. Taking the Right Ventricle to 'Task' in Pulmonary Hypertension: Role of TASK1/KCNK3 in RV Dysfunction. Cardiovascular research. 2018. May 114 (6), 776-778
Chaudhary KR, Stewart DJ. Go with the [back] flow: what can retrograde perfusion teach us about arterial remodeling in pulmonary arterial hypertension? Am J Physiol Lung Cell Mol Physiol. 2018 May 1;314(5):L797-L798
Chaudhary KR, Taha M, Cadete VJJ, Godoy RS, Stewart DJ. Proliferative Versus Degenerative Paradigms in Pulmonary Arterial Hypertension. Circ Res. 2017;120:1237-1239.
Jiang B, Deng Y, Suen C, Taha M, Chaudhary KR, Courtman DW, Stewart DJ. Marked Strain-specific Differences in the SU5416 Rat Model of Severe Pulmonary Arterial Hypertension. Am J Respir Cell Mol Biol. 2016 Apr;54(4):461-8.
Chaudhary KR, Zordoky B, Edin ML, El-Kadi OA, Zeldin DC, Seubert JM. Differential effects of soluble epoxide hydrolase inhibition and CYP2J2 overexpression on postischemic cardiac function in aged mice. Prostaglandins Other Lipid Mediat. 2013 Jul-Aug;104-105:8-17.
Chaudhary KR, Cho WJ, Daniel EE, Seubert JM. Effect of ischemia reperfusion injury and epoxyeicosatrienoic acids on expression and localization of caveolins in mouse myocardium. J Cardiovasc Pharmacol. 2013 Mar;61(3):258-63.
Batchu SN, Chaudhary KR, El-Sikhry H, Light PE, Oudit G, Seubert JM. The Role of PI3Kα and Sarcolemmal KATP channel in Epoxyeicosatrienoic Acid Mediated Cardioprotection Mechanism. J Mol Cell Cardiol. 2012 Jul;53(1):43-52.