Jeff Kirby
Professor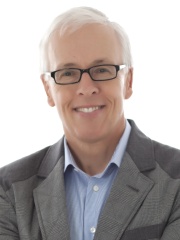 Contact information (retired)

Email: Jeffrey.Kirby@dal.ca
Telephone: 902-488-7502
Mailing address:
c/o C-315, 5849 University Avenue
PO Box 15000, Halifax, Nova Scotia, Canada B3H 4R2
Academic / Research interests:
Ethics analysis of complex healthcare practices
Ethics dimensions of medical assistance in dying
Social justice and accountability in healthcare policy and practice
Critical care ethics
Ethics of assisted reproduction
Use of deliberative engagement methodologies to enhance collaborative decision making in health care policy development
Organ donation and transplantation ethics

Related information:

Education:
MA Philosophy (Dalhousie University)
MD (Dalhousie University)
Selected publications:
Kirby, J. and L.W. Nielsen. (2023) An Ethics-informed, Policy-Based Approach to the Management of Challenges Posed by Living-at- Risk, Frequent Users of Emergency Departments. Canadian Journal of Bioethics 6(1): 44-55.
Kirby, J. (2022) Interpreting Irremediability When a Mental Health Disorder is the Sole-Qualifying Medical Condition for MAiD (peer-reviewed critical commentary). Canadian Journal of Bioethics 5(4): 83-88.
Kirby, J. (2021) Reconceptualizing 'Psychiatric Futility': Could Harm Reduction, Palliative Psychiatry, and Assisted Death Constitute a Three-Component Spectrum of Appropriate Practices? American Journal of Bioethics 21(7): 65-67.
Kirby, J. (2021) Should Institutional Conscientious Objection to Medical Assistance in Dying be Accommodated? Canadian Journal of Bioethics 4(1): 15-20.
Kirby, J. (2021) An Ethics-informed, Comparative Analysis of Uterus Transplantation and Gestational Surrogacy for Uterine Factor infertility in High Income Countries. Journal of Bioethical Inquiry. Accepted for publication in August 2021.

Kirby, J. (2018) Balancing Competing Interests and Obligations in Mental Health Care Practice and Policy. Bioethics 33(6):699-707.
Kirby, J. (2017) Medical Assistance in Dying for Suffering Arising from Mental Health Disorders: Could augmented safeguards enhance its ethical acceptability? Journal of Ethics in Mental Health 10:1-17.
Kirby, J. (2017) Is There a Particular Ethical Policy and Practice Space in North America for Uncontrolled Kidney Donation After Circulatory Death? Journal of Law, Medicine & Ethics 45:142-148.

Kirby, J. (2016) Organ Donation after Assisted Death: Is it more or less ethically-problematic than organ donation after circulatory death? Journal of Medicine, Health Care and Philosophy 19(4): 629-635.

Kirby, J. (2016) Balancing Legitimate Critical Care Interests: Setting defensible care limits through policy development. Target Article. American Journal of Bioethics 16(1): 38-47.