Fiona McDonald
Adjunct Professor and Senior Lecturer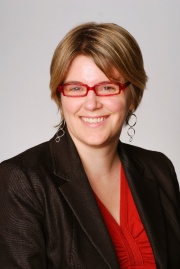 Contact information
Email: fiona.mcdonald@qut.edu.au
Telephone: +61 07 31382010
Mailing address:
Faculty of Law
Queensland University of Technology
C308, C Block, 2 George Street, GPO Box 2434
Brisbane, Queensland, Australia 4001
Department
Associate Professor, Australian Centre for Health Law Research, Queensland University of Technology, Australia

Adjunct Appointment, Department of Bioethics, Dalhousie University
Research topics
Related information
Technoscience and Regulation Research Unit (TRRU)

Education
BA (Victoria University of Wellington)
LLB (Victoria University of Wellington)
LLM (Dalhousie University)
JSD (Dalhousie University)
Research interests
Dr. McDonald's research interests encompass rural bioethics and health governance, including the governance of: health systems and organizations (urban and rural); health professionals; health technologies; and healthcare quality and patient safety. Her work is interdisciplinary and draws from law, bioethics and regulatory theory.
Selected publications
Simpson, Christy; McDonald, Fiona. Rethinking Rural Health Ethics. Springer Publishing Inc, 2017. In press.
B. White, F. McDonald & L. Willmott, eds., Health Law in Australia 2nd edition (Sydney: Thomson, 2014).
S. Short & F. McDonald, eds., Health Workforce Governance: Improved Access, Good Regulatory Practice, Safer Patients (London: Ashgate, 2012).
C. Simpson & F. McDonald F. "'Any body is better than nobody?' Ethical questions around recruiting and/or retaining health professionals in rural areas" (2011) 11: 1867 Rural and Remote Health. Available: http://www.rrh.org.au.
C. Holmes, F. McDonald, M. Jones, V. Ozedemir & J. Graham, "Standardization and Omics Science: Technical and Social Dimensions are Inseparable and Demand Symmetrical Study" (2010) 14:3 Omics: The Journal of Integrative Biology 1-6 Available: http://www.liebertonline.com/doi/pdfplus/10.1089/omi.2010.0022.
Memberships
Member, editorial board, QUT Law Review
Executive member, QUT's Centre for Emergency and Disaster Management
Associate Fellow Australasian College of Health Service Management
Australasian Association of Bioethics and Health Law
Service & activity
Deputy Chair, QUT's University Human Research Ethics Committee