Assistant Professor and Health Care Ethicist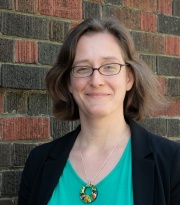 Contact Information
Email: amanda.porter@dal.ca
Telephone: 902-494-1789
Mailing Address:
Department of Bioethics
Faculty of Medicine, Dalhousie University
5849 University Avenue, Room C-312, CRC Bldg
PO Box 15000
Halifax, NS B3H 4R2
Department:
Department of Bioethics
Research topics:
Clinical ethics consultation,

Health ethics education,

Health policy analysis and development
Related information:
Education:
B.A. Philosophy (University of Toronto)
M.A. Philosophy (Western University)
Ph.D. Philosophy (Western University)
 
Research interests
Dr. Porter's work focuses on clinical and organizational ethics issues that arise in health care. Her collaborative work is intended to build capacity and opportunity for thoughtful handling of ethically challenging situations that arise in everyday practice.
 
Memberships:
Canadian Bioethics Society