Lynette Reid
Associate Professor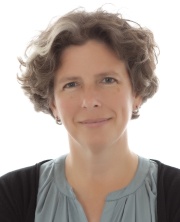 Contact information:
Email: Lynette.Reid@dal.ca
Telephone: 902-494-3801
Mailing address:
Room C-319, CRC Building, 5849 University Avenue
PO Box 15000, Halifax, Nova Scotia, Canada B3H 4R2
Department:
Department of Bioethics
Cross-appointed to Division of Medical Education

Research topics:
Public health ethics
Egalitarianism in health and health care
Preferential access
Issues in ethics and philosophy of medicine in cancer screening
Integrative medical curriculum design
Related Information:
Education

BA (University of Winnipeg)
MA (University of Illinois at Urbana-Champaign)
PhD (University of Illinois at Urbana-Champaign)
PDF (University of Toronto; Dalhousie University)
Research interests
Dr. Reid's work is at the intersection of public health ethics, clinical ethics in primary care, and social and political philosophy of health systems. Recent publications include an analysis of the distributional nature of population health and a discussion of the implications of Piketty and colleagues' work on economic inequality for bioethics and health equity. Her current projects lie in two distinct areas. One involves questions in ethics and in philosophy of medicine that arise in current cancer screening controversies. The other involves normative and empirical challenges to systems of universal health coverage. In this second project, she continues the theme of the value of health equity in an era of widening social inequality in health.
Selected awards and honours:
CAME/ACÉM Certificate of Merit Award, Canadian Association for Medical Education, 2010
Samuel G. Dunn Lectureship in Medicine and the Humanities. University of Texas Medical Branch at Galveston. April 18, 2009

Killam Postdoctoral Fellowship, Dalhousie University, 1997-1998

SSHRC Postdoctoral Fellowship, University of Toronto, 1995-1997

Mellon Fellowship in the Humanities, Woodrow Wilson National Fellowship Foundation, 1989-1994
Teaching
Unit Head (2012-14) and Co-Unit Head (2015-current), Professional Competencies Unit (Med 1 & 2), Faculty of Medicine
Philosophy 2810: Ethics and Health Care: Social Policy, Winter 2016
 
Service & Activity

Member, Editorial Board, Public Health Ethics, 2015-present.
Member, Editorial Board, International Journal of Feminist Approaches to Bioethics, 2013-2017.
Alberta Health Services Preferential Access Inquiry. 2013. "Preferential Access: A Contextual Ethics Analysis," invited submission and expert testimony.