Sharon Batt
Adjunct Professor, Independent Researcher and Writer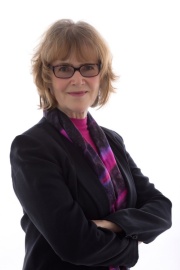 Contact information
Email: sharon.batt @dal.ca
Telephone: 902-329-3072
Mailing address:
Department of Bioethics
C-315 CRC Building, Faculty of Medicine
PO Box 15000, Nova Scotia, Canada B3H 4R2
Research topics
Ethics and the role of patients' advocacy organizations
The pharmaceutical industry and conflicts of interest in medicine
Ethnographic methods in bioethics
Lay expertise and health technologies
Civil society, neoliberalism and health policy
Breast cancer and the politics of women's health
Related information
Education
BA (Hon): Carleton University, Ottawa
MA: University of British Columbia
PhD: Dalhousie University
PDF: Pharmaceutical Policy Research Collaboration (PPRC), 2012-13
Research interests
My work combines scholarly research with public education and social change activism. Recent publications and activities extend my book about industry funding of patient groups (Health Advocacy Inc. UBC Press, 2017) into academic, policy and public discussion. Publications include a critical analysis of evidence in law, journalism and ethnography with an international group of political science scholars, a social history analysis of health advocacy in the United States with members of PharmedOut at Georgetown University, reflections on being heckled at a health technology conference, and a project with the Canadian Federation of Nurses Unions on corporate opposition to universal Pharmacare. Academic exchanges include visits to the Mario Negri Institute in Milan, Concordia University in Montreal, and the University of Windsor. My public and community engagement includes briefs and consultations to support controls on the price of patented medicines in Canada, membership on Health Canada's Scientific Advisory Committee on Health Products for Women, membership on the executive of the Nova Scotia Health Coalition, and membership in the advocacy collaboration, Independent Voices for Safe and Effective Drugs.

Selected publications
Batt S. "Interpretive Sufficiency: Where Evidence in Journalism and Ethnography Meet," a contribution to the Dialogue, Misunderstanding Ethnography, in Politics, Groups and Identities 2021, 9(4): 841-50. DOI: 10.1080/21565503.2021.1960868

Batt S., Butler, J., Shannon, O. et al. "Pharmaceutical Ethics and Grassroots Activism in the United States: A Social History Perspective. Bioethical Inquiry 2020, 17:49-60. https://doi-org/10.1007/s11673-019-09956-8 (will open in another window)

Batt, S. On being heckled at a National Health Technology Conference: Patient participation and democratic discourse. Indian Journal of Medical Ethics. Published online March 11, 2020: https://ijme.in/articles/on-being-heckled-at-a-national-health-technology-conference-patient-participation-and-democratic-discourse/?galley=html

Batt, S. "The Big Money Club: Revealing the Players and their Campaign to Stop Pharmacare" The Canadian Federation of Nurses' Unions, 2019. This PDF will open in a new window: https://nursesunions.ca/wp-content/uploads/2019/03/CFNU_bigmoneyclub_low.pdf

Media appearances
Appearances on CBC's Information Morning, CBC Ideas, CBC Commentary, Cross-country Check-up, The National, TVO-The Agenda, and others. Op-eds in the Hill Times, the Toronto Star, the Globe and Mail, and others.

Selected awards and honours
Lilian Robinson Visiting Scholar, Concordia University, Winter 2017

Pharmaceutical Policy Research Collaboration (PPRC) Fellowship, 2012-13
Dalhousie University, Faculty of Graduate Studies Doctoral Thesis Award: Outstanding doctoral thesis in the humanities and social sciences, 2011-2012, for The breast cancer movement in Canada: from grass roots to pharma partnerships.

Essay competition winner, Thirteenth Berlin Roundtable on Transnationality: Health Politics in an Interconnected World, Irmgard Coninx Foundation, Social Science Research Center Berlin (WZB) and the Humboldt-University Berlin. Berlin (December, 2010)
Laura Jamieson Award (1995), best feminist book published in English Canada, for Patient No More: the politics of breast cancer
Memberships
Society for Social Studies of Science (4S)
Canadian Anthropology Society (CASCA)
The Writers' Union of Canada (TWUC)
Employment (selected)
Elizabeth May Chair in Women's Health and the Environment, Dalhousie University (2001-2003)
Nancy's Chair in Women's Studies, Mount Saint Vincent University (1999-2001)
Co-founder and Director of Breast Cancer Action Montreal (BCAM) (1991-1999)
Consultant to Health Canada, Planning and follow-up to the National Forum on Breast Cancer (1993-1994)
Editor, Protect Yourself Magazine, Quebec Consumer Protection Office, Montreal (1985-91)
Teaching
Professional Competencies II, Co-tutor, Faculty of Medicine, Dalhousie University, 2012-13 and 2013-2013
Women's Health and the Environment, Graduate Seminar, Faculty of Health Professions, Dalhousie University, 2002-2003
Women's Health and the Environment, Introductory Course, Faculty of Health Professions, Dalhousie University, 2001-2002
The Politics of Women's Health, Senior Seminar, Department of Women's Studies, Mount Saint Vincent University, 1999-2001
A Feminist Approach to Women's Health Policy, Senior Seminar, Department of Women's Studies, Mount Saint Vincent University, 1999-2001
Service & activity