Barbara
Karten
Professor; Department Head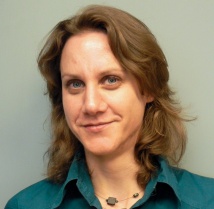 Email:
bkarten@dal.ca
Phone:
902-494-2332
Mailing Address:
5850 College Street, Room 9-C1
Sir Charles Tupper Medical Building
PO Box 15000
Halifax, Nova Scotia, Canada B3H 4R2

Education
PhD, Karl-Franzens University Graz

Academic Positions
Department member since 2005
Department Head (2022 - present)
Research Topics:
Cholesterol Metabolism in the Brain, intracellular cholesterol trafficking, mitochondrial cholesterol
Research
Cholesterol homeostasis in the brain
The brain contains 25% of cholesterol in the body, but comprises only about 5% of body weight. Since cholesterol cannot cross the blood-brain-barrier, the brain is responsible for synthesizing its own cholesterol. Imbalances in brain cholesterol homeostasis have been implicated in several neurodegenerative diseases.
Niemann-Pick Type C disease
Niemann-Pick type C disease (NPC) is a fatal neurodegenerative disorder, caused in 95% of cases by mutations in the NPC1 protein. A hallmark of NPC disease is the accumulation of cholesterol and other lipids in late endosomes and lysosomes. NPC1-deficient neurons segregate cholesterol in the cell body leading to a relative depletion of cholesterol in the axons. Our research is concerned with the consequences of NPC1 deficiency for the synapse, focusing on cholesterol distribution in the synapse, and a potential role of NPC1 in synaptic vesicle recycling.
Cholesterol import into mitochondria
Mitochondrial dysfunction is a common characteristic of many neurodegenerative diseases. Due to their high energy demand, neurons are particularly vulnerable to mitochondrial dysfunction. Cholesterol content of the mitochondrial membranes can influence membrane fluidity and protein function. Cholesterol also serves as the substrate for neurosteroids, which play a role in many processes in the brain, such as neuronal growth and differentiation. A second area of research in my lab therefore explores mechanisms of cholesterol import into mitochondria.
Current Lab Members
| | |
| --- | --- |
| Kareem Abdeljabar | Graduate Student (MSc) |
| Jena Barter | Graduate Student (MSc) |
| Stanley Ibeh | Grad Student (PhD) |
| Emma Williams | Honours Student (2024) |