Kirill V.
Rosen
Professor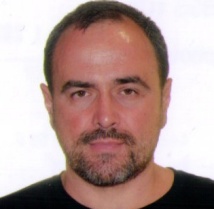 Email:
kirill.rosen@dal.ca
Phone:
902-494-7088
Fax:
902-494-1394
Mailing Address:
5849 University Avenue, Room C-304
Clinical Research Centre
PO Box 15000
Halifax, Nova Scotia, Canada B3H 4R2

Education
PhD, Moscow State University
Academic Positions
Department member since 2002

Undergraduate Advisor

Research Topics
Cancer, Cell Death, Cell Signalling

Research
Our studies are focused on the mechanisms by which oncoproteins Ras and beta-catenin promote colorectal cancer and those by which an oncoprotein ErbB2/Her2 drives breast cancer. Normal epithelial cells (from which these cancers originate) are attached in vivo to a specialized scaffold called the extracellular matrix (ECM). Detachment from the ECM kills the indicated cells. In contrast, cancer cells can survive without attachment to the ECM. This survival is thought to be critical for the ability of respective tumors to grow as three-dimensional masses, invade other tissues and metastasize to distant organs. We are working on identification of the mechanisms by which the indicated oncoproteins promote survival of cancer cells without adhesion to the ECM. In addition, we investigating how disruption of these mechanisms can be used for the design of novel cancer therapies. In case of the ErbB2/Her2-positive breast cancer we are also testing whether elements of the indicated mechanisms can serve as the biomarkers of breast cancer sensitivity to ErbB2-targeted therapies.
GRADUATE STUDENT POSITIONS ARE AVAILABLE
Graduate student (Master or Ph.D.) positions are available immediately to study the regulation of programmed cell death and autophagy in breast and colorectal cancer. Qualifications: The candidate should be academically acceptable to the Department of Biochemistry and Molecular Biology graduate program. This requires GPA 3.5 (or respective equivalent) or higher and significant research experience. Background in cancer research, molecular and cell biology is preferred. Please send CV, transcripts with grades (applications that do not contain transcripts with grades will not be considered) and contact information of three references to: Dr. Kirill Rosen, Atlantic Research Centre, Rm C-304, CRC, 5849 University Avenue, PO Box 15000, Halifax, NS B3H 4R2, Canada, FAX: 902-494-1394, E-mail: kirill.rosen@dal.ca.
Keywords:
Colorectal cancer, breast cancer, apoptosis, autophagy, biomarkers, RAS, beta-catenin, ErbB2/Her2
Current Lab Members
| | |
| --- | --- |
| Rob Douglas | Research Assistant |
| Xiaoyang Liu | Postdoc (University of Maryland-College Park) |
| Sina Mazinani | Postdoc (Brock University) |
| Byong Yoo | Postdoc (The University of Texas at Dallas) |