Petra C.
Kienesberger
Associate Professor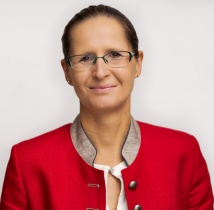 Email:
pkienesb@dal.ca
Phone:
506-636-6971
Mailing Address:
DMNB 138
100 Tucker Park Road
PO Box 5050
Saint John, New Brunswick, Canada E2L 4L5

Education
Academic Positions
Department member since 2013
Member, Team IMPART
Member, CVRG
Associate Graduate Coordinator, 2022 - present
Research Topics:
My research aims to uncover the interplay among bioactive lipid signaling and cellular and organismal energy metabolism.
Research
Nutritional regulation of lysophospholipases & their role in cellular energy metabolism
Lysophospholipid signaling has recently been implicated in the regulation of organismal energy homeostasis. However, the mechanisms underlying this effect remain poorly understood. By employing molecular biology, cell biology, and enzymological approaches, we aim to uncover how lysophospholipases such as, autotaxin, are regulated by changes in the nutritional status. Moreover, we aim to elucidate how the autotaxin-lysophosphatidic acid (LPA) axis impacts cellular nutrient sensing, insulin signaling, and energy metabolism.
The role of lysophospholipid signaling in obesity, insulin resistance, and cardiovascular disease
My laboratory examines the role of the autotaxin-LPA signaling axis in the dysregulation of energy metabolism, impaired insulin function, and structural and functional remodeling of the cardiac and skeletal muscle during metabolic diseases including obesity, insulin resistance, and diabetes. Using cultured cells and in vivo models of lipotoxicity and obesity, the overall goal is to determine whether modulation of the autotaxin-LPA signaling pathway could be exploited therapeutically to prevent or ameliorate obesity-related tissue insulin resistance and cardiomyopathy.
Keywords:
Energy metabolism, adipocytes, isolated cardiomyocytes, histology, live cell imaging, molecular imaging, molecular cloning, enzyme overexpression and knockdown, lipid analysis
Current Lab Members
| | |
| --- | --- |
| Tia Augustine | Summer Student (2023) |
| Jeffy Fernando | Graduate Student (MSc) |
| Sarah Godin | Summer Student (2023) |
| Anu Jose | Graduate Student (MSc) |
| Angella Mercer | Research Technician |
Former Lab Members
Olaoluwa Sobodu
2020-2023
2014-2015
RIM Student
Honours Student (UNB)
Esther Yi
2019, 2020, 2022
Summer Student
Yadab Paudel
2020-2021
Research Technician
Kenneth D'Souza
2019-2020
2015-2019
2014-2015
Postdoctoral Fellow
PhD Student
Research Technician
Amy Brown
2015-2019
RIM Student
Intekhab Hossain
2015-2019
RIM Student
Hannah Mawhinney
2015-2018
MSc Student (co-supervised)
Geena Paramel Varghese
2017-2018
Postdoc (Örebro University, Sweden)
Sarah Choi
2018
Summer Student
Carine Nzirorera
2015-2017
MSc Student
Leticia Candido de Lima Cunha
2015
Summer Student
Luke Duffley
2015
Summer Student
Chih-Wei Lin
2014
Summer Student
James Cosman
2013
Summer Student
Publications
Slade L, Biswas D, Kienesberger PC, Pulinilkunnil T. Loss of TFEB dysregulates the G1/S transition with differential functional outcomes in non-cancerous and cancerous mammary epithelial cells. J Biol Chem. 2022 Dec; 298(12): 102692. https://doi.org/10.1016/j.jbc.2022.102692
Jose A, Kienesberger PC. Autotaxin-LPA-LPP3 axis in energy metabolism and metabolic disease. 2021. Int J Mol Sci. 2021 Sep 3;22(17):9575. https://doi.org/10.3390/ijms22179575.
Grieve S, Puvvada N, Phinyomark A, Russell K, Murugesan A, Zed E, Hassan A, Legare J-F, Kienesberger PC, Pulinilkunnil T, Reiman T, Scheme E, Brunt K. Nanoparticle surface-enhanced Raman spectroscopy as a non-invasive, label-free tool to monitor hematological malignancy progression. Nanomedicine (Lond). 2021 Oct;16(24):2175-2188. https://doi.org/10.2217/nnm-2021-0076
Biswas D, Slade L, Duffley L, Mueller N, Dao K, Mercer A, El-Hiani Y, Kienesberger PC, Pulinilkunnil, T. Inhibiting BCKDK in triple negative breast cancer suppress protein translation, impair mitochondrial function, and potentiate doxorubicin cytotoxicity. Cell Death Discov. 2021 Sep 15;7(1):241. https://doi.org/10.1038/s41420-021-00602-0.
D'Souza K, Yi E, Sarteshnizi RA, Udenigwe CC, Kienesberger PC. Food peptides in energy metabolism. Food Proteins and Peptides. Royal Society of Chemistry. Chapter 13, p. 311-346; June 09, 2021. https://doi.org/10.1039/9781839163425-00311
D'Souza K, Acquah C, Mercer A, Paudel Y, Pulinilkunnil T, Udenigwe CC, Kienesberger PC. Whey peptides exacerbate body weight gain and perturb systemic glucose and tissue lipid metabolism in male high-fat fed mice. Food Funct. 2021 Apr 21;12(8):3552-3561. https://doi.org/10.1039/D0FO02610G.
Biswas D, Dao KT, Mercer A, Cowie A, Duffley L, El Hiani Y, Kienesberger PC, Pulinilkunnil T. Branched-chain ketoacid overload inhibits insulin action in the muscle. J Biol Chem. 2020 Nov 13;295(46):15597-15621. https://doi.org/10.1074/jbc.RA120.013121. Epub 2020 Sep 2.
Sarkar S, Legere S, Haidl ID, Marshall JS, MacLeod JB, Aguiar C, Lutchmedial S, Hassan A, Brunt KR, Kienesberger P, Pulinilkunnil T, Legare JF. Serum GDF15, a Promising Biomarker in Obese Patients Undergoing Heart Surgery. Front Cardiovasc Med. 2020 Jun 24;7:103. https://doi.org/10.3389/fcvm.2020.00103. eCollection 2020.
D'Souza K, Mercer A, Mawhinney H, Pulinilkunnil T, Udenigwe CC*, Kienesberger PC*. (2020). Whey Peptides Stimulate Differentiation and Lipid Metabolism in Adipocytes and Ameliorate Lipotoxicity-Induced Insulin Resistance in Muscle Cells. Nutrients. 12(2):425. [PubMed]
Trivedi PC, Bartlett JJ, Mercer A, Slade L, Surette M, Ballabio A, Flibotte S, Hussein B, Rodrigues B, Kienesberger PC, Pulinilkunnil T*. (2020). Loss of function of transcription factor EB remodels lipid metabolism and cell death pathways in the cardiomyocyte. Biochim Biophys Acta Mol Basis Dis. 1866(10):165832. [PubMed]
Slade L, Biswas D, Ihionu F, El Hiani Y, Kienesberger PC, Pulinilkunnil T*. (2020). A Lysosome independent role for TFEB in activating DNA repair and inhibiting apoptosis in breast cancer cells. Biochem J. 477(1):137-160. [PubMed]
Aguiar C, Gawdat K, Legere S, Marshall J, Hassan A, Kienesberger P, Pulinilkunnil T, Castonguay M, Brunt K, Legare JF*. (2019). Fibrosis independent atrial fibrillation in older patients is driven by substrate leukocyte infiltration: diagnostic and prognostic implications to patients undergoing cardiac surgery. J Transl Med. 17(1):413. [PubMed]
Pulinilkunnil T*, Kienesberger PC*, Nagendran J. (2019). Novel Concepts in Cardiac Energy Metabolism: From Biology to Disease (Editorial). Front Cardiovasc Med. 6:97. [PubMed]
Aguiar C, MacLeod J, Yip A, Melville S, Legare JF, Pulinilkunnil T, Kienesberger PC, Brunt KR, Hassan A*. (2019). The impact of Obesity on Postoperative Outcomes following cardiac Surgery (The OPOS trial) - Rationale and design of an investigator-initiated prospective trial. BMJ Open. 9(3):e023418. [PubMed]
D'Souza K, Paramel GV, Kienesberger PC, (2018) Lysophosphatidic Acid Signaling in Obesity and Insulin Resistance. Nutrients 10(4):E399 [PubMed] [Article]
D'Souza K, Nzirorera C, Cowie A, Varghese GP, Trivedi P, Eichmann T, Biswas D, Touaibia M, Morris AJ, Aidinis V, Kane DA, Pulinilkunnil T, and Kienesberger PC., (2018) Autotaxin-LPA signaling contributes to obesity-induced insulin resistance in muscle and impairs mitochondrial metabolism. J Lipid Res in press: [PubMed] [Article]
D'Souza K, Kane DA, Touaibia M, Kershaw EE, Pulinilkunnil T, Kienesberger PC., (2017) Autotaxin Is Regulated by Glucose and Insulin in Adipocytes. Endocrinology 158(4):791-803 [PubMed]
Udechukwua MC, Tsopmob A, Hec R, Mawhinney H, Kienesberger PC, Udenigwe CC, (2017) Inhibition of ADAM17/TACE activity by zinc-chelating rye secalin-derived tripeptides and analogues. RSC Advances 7:26361-26369 [Article]
Perez LJ, Rios L, Trivedi P, D'Souza K, Cowie A, Nzirorera C, Webster D, Brunt K, Legare JF, Hassan A, Kienesberger PC*, Pulinilkunnil T*., (2017) Validation of optimal reference genes for quantitative real time PCR in muscle and adipose tissue for obesity and diabetes research. Sci Rep 7:3612 [PubMed] [Article]
Gawdat K, Legere S, Wong C, Myers T, Marshall J, Hassan A, Brunt K, Kienesberger P, Pulinilkunnil T, Legare JF, (2017) Changes in Circulating Monocyte Subsets (CD16 Expression) and Neutrophil-to-Lymphocyte Ratio Observed in Patients Undergoing Cardiac Surgery. Front Cardiovasc Med 15:12 [PubMed] [Article]
Slade L, Cowie A, Martyniuk CJ, Kienesberger PC, Pulinilkunnil T, (2017) Dieldrin augments mTOR signaling and inhibits lysosomal acidification in the adult zebrafish heart (Danio rerio). J Pharmacol Exp Ther 361:375-385 [PubMed] [Article]
Kienesberger PC, Pulinilkunnil T, (2017) Illuminating pathways to the future of health. Scientia : [Article]
Brown A, Hossain I, Perez LJ, Nzirorera C, Tozer K, D'Souza K, Trivedi PC, Aguiar C, Yip AM, Shea J, Brunt KR, Legare JF, Hassan A, Pulinilkunnil T, Kienesberger PC., (2017) Lysophosphatidic acid receptor mRNA levels in heart and white adipose tissue are associated with obesity in mice and humans. PLoS One 12(12):e0189402 [PubMed] [Article]
Trivedi PC, Bartlett JJ, Perez LJ, Brunt KR, Legare JF, Hassan A, Kienesberger PC, Pulinilkunnil T, (2016) Glucolipotoxicity diminishes cardiomyocyte TFEB and inhibits lysosomal autophagy during obesity and diabetes. Biochim Biophys Acta 1861:1893-1910 [PubMed] [Article]
Bartlett JJ, Trivedi PC, Yeung P, Kienesberger PC, Pulinilkunnil T, (2016) Doxorubicin Impairs Cardiomyocyte Viability by Suppressing Transcription Factor EB Expression and Disrupting Autophagy. Biochem J 473:3769-3789 [PubMed] [Article]
Roy PF, D'Souza K, Cuperlovic-Culf M, Kienesberger PC, Touaibia M, (2016) New Atglistatin closely related analogues: synthesis and structure-activity relationship towards adipose triglyceride lipase inhibition. Eur J Med Chem 118:290-298 [PubMed] [Article]
D'Souza K, Nzirorera C, Kienesberger PC, (2016) Lipid metabolism and signaling in cardiac lipotoxicity. Biochim Biophys Acta 1860:1513-1524 [PubMed] [Article]
Kienesberger, P., (2015) Myocardial metabolic abnormalities and cardiac dysfunction. Pathophysiology and Pharmacotherapy of Cardiovascular Disease. Springer:Part II, chapter 17
Rachakonda, V.P., Reeves, V.L., Aljammal J., Wills, R.C., Trybula, J.S., DeLany, J.P., Kienesberger, P.C., Kershaw, E.E., (2015) Serum autotaxin is independently associated with hepatic steatosis in women with severe obesity. Obesity (Silver Spring) 23:965-972 [PubMed] [Article]
Reeves V, Trybula J, Wills R, Goodpaster B, Dubé J, Kienesberger PC, Kershaw E, (2015) Serum Autotaxin/ENPP2 Correlates with Insulin Resistance in Older Obese Humans. Obesity (Silver Spring) 23:2371-2376 [PubMed] [Article]
Zordoky, B.N., Nagendran, J., Pulinilkunnil, T., Kienesberger, P.C., Masson, G., Waller, T.J., Kemp, B.E., Steinberg, G., Dyck, J.R., (2014) AMPK-Dependent Inhibitory Phosphorylation of ACC Is Not Essential for Maintaining Myocardial Fatty Acid Oxidation. Circ Res. 115(5):518-524 [PubMed]
Pulinilkunnil T, Kienesberger PC, Nagendran J, Waller TJ, Young ME, Kershaw EE, Korbutt G, Haemmerle G, Zechner R, Dyck JR., (2013) Myocardial Adipose Triglyceride Lipase Overexpression Protects Diabetic Mice From the Development of Lipotoxic Cardiomyopathy. Diabetes. 62(5):1464-77 [PubMed]
McLean BA, Kienesberger PC, Wang W, Masson G, Zhabyeyev P, Dyck JR, Oudit GY., (2013) Enhanced recovery from ischemia-reperfusion injury in PI3Kα dominant negative hearts: investigating the role of alternate PI3K isoforms, increased glucose oxidation and MAPK signaling. J Mol Cell Cardiol. 54:9-18 [PubMed]
Lou PH, Zhang L, Lucchinetti E, Heck M, Affolter A, Gandhi M, Kienesberger PC, Hersberger M, Clanachan AS, Zaugg M., (2013) Infarct-remodelled hearts with limited oxidative capacity boost fatty acid oxidation after conditioning against ischaemia/reperfusion injury. Cardiovasc Res. 97(2):251-61. [PubMed]
Kienesberger PC, Pulinilkunnil T, Nagendran J, Dyck JR., (2013) Myocardial triacylglycerol metabolism. J Mol Cell Cardiol. 55:101-10. [PubMed]
Nagendran J, Kienesberger PC, Pulinilkunnil T, Zordoky BN, Sung MM, Kim T, Young ME, Dyck JR., (2013) Cardiomyocyte specific adipose triglyceride lipase overexpression prevents doxorubicin induced cardiac dysfunction in female mice Heart 99:1041-47 [PubMed]
Kienesberger PC, Pulinilkunnil T, Nagendran J, Young ME, Bogner-Strauss JG, Hackl H, Khadour R, Heydari E, Haemmerle G, Zechner R, Kershaw EE, Dyck JR, (2013) Early structural and metabolic cardiac remodelling in response to inducible adipose triglyceride lipase ablation Cardiovasc Res. 99:442-51 [PubMed]
Pulinilkunnil T, Kienesberger PC, Nagendran J, Sharma N, Young ME, Dyck JR., (2013) Cardiac-specific adipose triglyceride lipase overexpression protects from cardiac steatosis and dilated cardiomyopathy following diet-induced obesity. Int J Obes (Lond). 38:205-215 [PubMed] [Article]
Sitnick MT, Basantani MK, Cai L, Schoiswohl G, Yazbeck CF, Distefano G, Ritov V, Delany JP, Schreiber R, Stolz DB, Gardner NP, Kienesberger PC, Pulinilkunnil T, Zechner R, Goodpaster BH, Coen P, Kershaw EE., (2013) Skeletal muscle triacylglycerol hydrolysis does not influence metabolic complications of obesity. Diabetes in press.: [PubMed]
Nagendran J, Pulinilkunnil T, Kienesberger PC, Sung MM, Fung D, Febbraio M, Dyck JR., (2013) Cardiomyocyte-specific ablation of CD36 improves post-ischemic functional recovery. J Mol Cell Cardiol Cardiomyocyte-specific ablation of CD36 improves post-ischemic functional recovery.:180-8 [PubMed] [Article]
Breckenridge RA, Piotrowska I, Ng KE, Ragan TJ, West JA, Kotecha S, Towers N, Bennett M, Kienesberger PC, Smolenski RT, Siddall HK, Offer JL, Mocanu MM, Yelon DM, Dyck JR, Griffin JL, Abramov AY, Gould AP, Mohun TJ., (2013) Hypoxic regulation of hand1 controls the fetal-neonatal switch in cardiac metabolism. PLoS Biol 11(9):e1001666 [PubMed] [Article]
Willis MS, Bevilacqua A, Pulinilkunnil T, Kienesberger P, Tannu M, Patterson C., (2013) The role of ubiquitin ligases in cardiac disease. J Mol Cell Cardiol. in press: [PubMed] [Article]
Kienesberger PC, Pulinilkunnil T, Sung MM, Nagendran J, Haemmerle G, Kershaw EE, Young ME, Light PE, Oudit GY, Zechner R, Dyck JR., (2012) Myocardial ATGL overexpression decreases the reliance on fatty acid oxidation and protects against pressure overload-induced cardiac dysfunction. Mol Cell Biol. 32(4):740-50. [PubMed]
Kok BP, Kienesberger PC, Dyck JR, Brindley DN., (2012) Relationship of glucose and oleate metabolism to cardiac function in lipin-1 deficient (fld) mice. J Lipid Res. 53(1):105-18. [PubMed]
Haemmerle G, Moustafa T, Woelkart G, Büttner S, Schmidt A, van de Weijer T, Hesselink M, Jaeger D, Kienesberger PC, Zierler K, Schreiber R, Eichmann T, Kolb D, Kotzbeck P, Schweiger M, Kumari M, Eder S, Schoiswohl G, Wongsiriroj N, Pollak NM, Radner FP, P, (2011) ATGL-mediated fat catabolism regulates cardiac mitochondrial function via PPAR-α and PGC-1. Nat Med. 17(9):1076-85. [PubMed]
Brindley DN, Kok BP, Kienesberger PC, Lehner R, Dyck JR., (2010) Shedding light on the enigma of myocardial lipotoxicity: the involvement of known and putative regulators of fatty acid storage and mobilization. Am J Physiol Endocrinol Metab. 298(5):E897-908. [PubMed]
Schoiswohl G, Schweiger M, Schreiber R, Gorkiewicz G, Preiss-Landl K, Taschler U, Zierler KA, Radner FP, Eichmann TO, Kienesberger PC, Eder S, Lass A, Haemmerle G, Alsted TJ, Kiens B, Hoefler G, Zechner R, Zimmermann R., (2010) Adipose triglyceride lipase plays a key role in the supply of the working muscle with fatty acids. J Lipid Res. 51(3):490-9. [PubMed]
Tsai JY, Kienesberger PC, Pulinilkunnil T, Sailors MH, Durgan DJ, Villegas-Montoya C, Jahoor A, Gonzalez R, Garvey ME, Boland B, Blasier Z, McElfresh TA, Nannegari V, Chow CW, Heird WC, Chandler MP, Dyck JR, Bray MS, Young ME., (2010) Direct regulation of myocardial triglyceride metabolism by the cardiomyocyte circadian clock. J Biol Chem. 29;285(5):2918-29. [PubMed]
Kienesberger PC, Lee D, Pulinilkunnil T, Brenner DS, Cai L, Magnes C, Koefeler HC, Streith IE, Rechberger GN, Haemmerle G, Flier JS, Zechner R, Kim YB, Kershaw EE., (2009) Adipose triglyceride lipase deficiency causes tissue-specific changes in insulin signaling. J Biol Chem. 284(44):30218-29. [PubMed]
Kienesberger PC, Oberer M, Lass A, Zechner R., (2009) Mammalian patatin domain containing proteins: a family with diverse lipolytic activities involved in multiple biological functions. J Lipid Res. 50 Suppl:S63-8. [PubMed]
Zechner R, Kienesberger PC, Haemmerle G, Zimmermann R, Lass A., (2009) Adipose triglyceride lipase and the lipolytic catabolism of cellular fat stores. J Lipid Res. 50(1):3-21. [PubMed]
Kienesberger PC, Lass A, Preiss-Landl K, Wolinski H, Kohlwein SD, Zimmermann R, Zechner R., (2008) Identification of an insulin-regulated lysophospholipase with homology to neuropathy target esterase. J Biol Chem. 283(9):5908-17. [PubMed]
Lass A, Zimmermann R, Haemmerle G, Riederer M, Schoiswohl G, Schweiger M, Kienesberger P, Strauss JG, Gorkiewicz G, Zechner R., (2006) Adipose triglyceride lipase-mediated lipolysis of cellular fat stores is activated by CGI-58 and defective in Chanarin-Dorfman Syndrome. Cell Metab. 3(5):309-19. [PubMed]