Dr.

Jennifer

Leighton

,

MD, FRCSC
Dartmouth General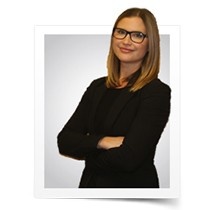 Dr. Leighton joined the staff in 2018. She specializes in lower extremity reconstruction surgery, with a focus on primary and revision hip and knee arthroplasty. She also has an interest in orthopaedic trauma. Dr. Leighton currently practices at the Dartmouth General Hospital as well as the Halifax Infirmary.
Dr. Leighton is a Nova Scotia native, who graduated from Dalhousie Medical School. She completed her orthopaedic residency training at the University of Calgary. She then completed a fellowship in Lower Extremity Reconstruction Surgery at Mount Sinai Hospital, University of Toronto. 
She is currently working towards a Masters degree with a focus on Clinical Trials. Research interests include patient outcomes and systems efficiencies in total joint arthroplasty. Dr. Leighton is also working to evolve care pathways to bring practices like outpatient total joint arthroplasty and the direct anterior hip approach to Nova Scotians.