Dr.

Andrew

Glennie

,

MD MSc FRCSC
Halifax Infirmary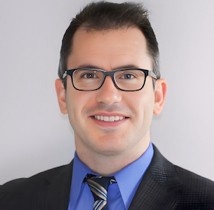 Spine Surgeon, Assistant Professor
He completed his undergraduate training at St. Francis Xaxier University in Antigonish, NS in chemistry and then moved on to medical school at Memorial University in Newfoundland from 2004-2008. He then went on to complete residency training at Western University in London Ontario from 2008-2013. Spine fellowship was completed at the Combined Neurosurgical and Orthopedic spinal program in Vancouver British Columbia.
His current areas of clinical interest are spinal deformity surgery and emerging reconstructive techniques utilizing minimally invasive options. Treatment of spine trauma and expediting the surgical treatment of patients experiencing spinal cord injury is also a major focus of his clinical practice.
From a research standpoint Dr. Glennie plans to focus on quality assurance for patients with spinal column trauma including those patients suffering from spinal cord injury. Also, evaluating health related quality of life of patients will be a major focus going forward for all elective patients.
The combined spine program at the Halifax Infirmary and Dalhousie University hope to create an expedited referral system serving patients with degenerative conditions of the spine.