Dr.

Nathan

Urquhart

,

MD, FRCSC
Dartmouth General Hospital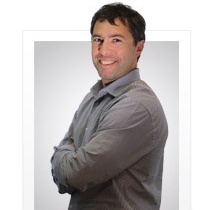 Sports Medicine Surgeon
Dr. Urquhart is based out of Dartmouth General Hospital and he is an Assistant Professor of Orthopaedic Surgery at Dalhousie University.  He completed his Medical School and Orthopaedic Residency at Dalhousie University followed by a fellowship in Arthroscopy and Sports Medicine at McMaster University in Hamilton.  Prior to medical school, he completed a Masters of Science in Exercise Sciences with a focus in Aerospace Physiology and a Bachelor of Science in Kinesiology.  He was one of two 2014 Canadian-French-Belgian-Swiss Travelling Fellows. His clinical interest are arthroscopy and sports medicine of the shoulder, hip, knee, and ankle.  This includes ligamentous reconstruction, meniscus pathology, cartilage injuries, osteotomies of the knee, shoulder instability and rotator cuff pathology, and hip labral repair.
He works with a number of local and national sports teams and is a lead physician at the Toronto 2015 Pan Am games.
In his free time he runs, golfs, skies, kiteboards, and plays hockey.
– Arthroscopic surgery shoulder, hip, knee, and ankle – Ligamentous reconstruction  – Reconstructive knee surgery including osteotomy, meniscus transplant, and cartilage repair