Dr.

Michael

Dunbar

,

MD, FRCSC, PhD, FCAHS
Halifax Infirmary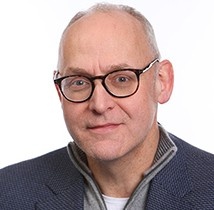 Arthroplasty Surgeon, Professor
Michael Dunbar, a native Haligonian, is a Professor of Surgery at Dalhousie University with cross appointments to Biomedical Engineering and Community Health and Epidemiology.  He completed his orthopaedic residency at Dalhousie University with subspecialty training in arthroplasty from the University of Western Ontario.  He completed a PhD in Lund Sweden as a member of the Swedish Knee Arthroplasty Registry, concentrating on subjective outcomes after knee replacement surgery.  He is currently co-chair, Canadian Joint Replacement Registry; Past-President and Director of Research, Canadian Arthroplasty Society; member of and Past-Chair of the Membership and Research committees of The American Knee Society.  In 2015 he was awarded the inaugural QEII Endowed Chair of Arthroplasty Outcomes at Dalhousie University.  In 2017 he was inducted as a fellow of the Canadian Academy of Health Sciences.  He is currently the Director of Research, Department of Surgery, at Dalhousie University and Orthopaedic Outcomes Scientist at the Nova Scotia Health Authority in Halifax, Nova Scotia.  His credits include the 2010 J. Edouard Samson Award for Outstanding Canadian Orthopaedic Researcher over a 5-Year Period, named as one of the "Top 22 North American Knee Surgeons" by his peers and one of "10 Orthopedic Surgeon Tech Entrepreneurs to Know" by Becker's Spine Review.
Dunbar, with an h-index of 37, is the author of 300+ peer reviewed journal articles cited over 3000 times and has been invited to deliver over 400 presentations locally and in countries around the world.  He has been involved as principle or co-investigator in local, national, and international grants with total capture of over $30 million dollars.  He has supervised dozens of Master's and PhD students as well as dozens of residents and fellows from health jurisdictions across the world.
As a key opinion leader, he is shaping a new way of thinking about total joint replacement by increasing the precision of surgical techniques.  His overarching approach to research is to incorporate the concept of "phased innovation" as a paradigm shift in the manner which new surgical technologies are introduced.  He has a special interest in the confluence of surgical robotics and mobile technology to reimagine the delivery of arthroplasty care on patient specific basis.