Dr.

Ben

Orlik

,

MD, FRCSC
IWK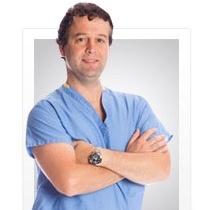 Director of the Limb Deficiency Clinic, Paediatric Surgeon, Assistant Professor
The term "Orthopaedics", is derived from the greek words, orthos ("straight") and paidion ("child"), and Dr. Orlik's practice remains true to this definition.  His true passion is in caring for his patients and their families, as they grow and develop towards adulthood.  His goal is to remove  musculoskeletal barriers, so his patients can realize their full potential in all aspects of life!
Dr. Orlik graduated with a with a Bachelor of Science in Chemistry from The University of King's College in 1997 and with a Bachelors of Science in Kinesiology  (2005), a Bachelor of Medical Science  (2005), and a Medical Doctorate (2005), all from Dalhousie University.  In 2010 he completed his Residency in Orthopaedic Surgery from Dalhousie University.  Dr. Orlik completed a fellowship in Paediatric Orthopaedic Surgery from the University of California Los Angeles (UCLA), Orthopaedic Hospital, in 2011.  Dr. Orlik is an Assistant Professor of Surgery at Dalhousie University. He is the Director of the Limb Deficiency Clinic and is also involved with the Cerebral Palsy and Spina Bifida Clinics. His areas of interest are scoliosis, club foot and limb deficiency correction.
Currently Dr. Orlik is studying to complete his Masters in Science in Community Health and Epidemiology.  He plans to implement these skills towards his current and future research interests at the IWK.  Currently he involved in a studies related to cerebral palsy, muscular dystrophy, spinal deformity, and fractures in children.   These studies involve areas of biomechanics, post-operative pain, systematic review, and meta-analysis.  Future studies will include the prospective analysis of gradual correction of lower limb deformity, and limb lengthening, utilizing growth modulation, and computer-assisted, external fixators.