John P.
Frampton
Associate Professor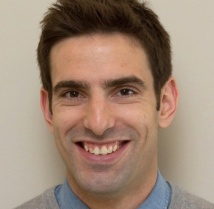 Email:
john.frampton@dal.ca
Phone:
902-494-4175
Mailing Address:
1344 Summer Street, Lab N241
Life Science Research Institute (LSRI)
PO BOX 15000
Halifax, Nova Scotia, Canada B3H 0A8

Education
PhD, State University of New York at Albany
Academic Positions
Department member since 2020
Canada Research Chair (Tier II) in Cellular, Biomaterial and Matrix Interaction
Research Topics:
My lab works at the intersection of materials science, cell biology and clinical research to design next-generation technologies for: (1) understanding fundamental cellular and molecular processes; (2) understanding disease mechanisms and improving diagnosis; and (3) developing cell-based and biomaterial-based interventions and technologies. The tools we develop are applied to understanding the physiology of the lung, nervous system and a variety of other organ systems, as well as for treatment of traumatic injuries to the soft tissues of the body.

Research
My laboratory develops new technologies and approaches for microscale tissue engineering with an emphasis on neural tissues. The laboratory is also actively involved in the development of microtechnologies for user-friendly, cost-effective in vitro assays and analysis systems for cells and biomolecules. We take an integrative approach to science. Trainees at all career stages who are interested in multidisciplinary technology-driven research are encouraged to contact John Frampton or visit the lab website for more information.
Current Projects
Cell-based Assembly of Tissue Constructs: Tissue-engineered constructs that are inexpensive, customizable, easily/rapidly fabricated, and made from accessible materials are required to improve in vitro organ models and clinical tissue replacement therapies. To provide these capabilities, we are researching and characterizing a variety of new systems for rapidly fabricating tissue-engineered constructs based on interfacial assembly in aqueous polymer solutions.
Dynamic Modulation of Cell-Laden Hydrogels: The use of cells and materials that are engineered to respond to environmental factors provides the opportunity to incorporate dynamic tuning in tissue-engineered constructs to mitigate undesirable microenvironmental factors and promote integration with surrounding tissue. We are developing hydrogel systems and genetically modified cells that can be easily modulated by external stimuli (e.g., temperatutre, magnetic fields, ultrasound, or biochemical factors) for use as next-generation tissue engineering materials.
Aqueous Two-Phase Systems and Related Technologies: Aqueous two-phase systems (ATPSs) form when solutions of two incompatible polymers are mixed together at high enough concentrations. These system have traditionally been used for biomolecule and bioparticle separation from crude mixtures. We are exploring additional applications for these interesting polymer systems in biopatterned cell based assays and high throughput biomolecular assays.
Microtechnologies for Molecular Analysis and Diagnostics: ATPS biopatterning and other microscale technologies will be used to develop various tools for research applications, as well as for use in robust clinical diagnostic platforms with potential for point of care applications.