Geoffrey G.
Hesketh
Assistant Professor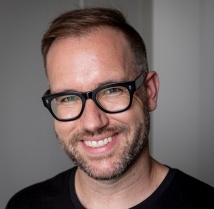 Email:
Geoffrey.Hesketh@dal.ca
Phone:
902-494-3821
Mailing Address:
5850 College Street, Room 9-D1
Sir Charles Tupper Medical Building
PO Box 15000
Halifax, Nova Scotia, Canada B3H 4R2

Education
Postdoctoral Fellow, Lunenfeld-Tanenbaum Research Institute, Toronto, Ontario
Postdoctoral Fellow, University of Cambridge, UK
PhD, Johns Hopkins University, Baltimore, Maryland
BScH, Queen's University, Kingston, Ontario
Academic Positions
Department member since 2022
Research Topics:
Molecular cell biology of lysosome function, mTOR, cancer cell biology, proteomics, mass spectrometry

Research
I am a molecular cell biologist, fascinated by how lysosomes control the balance between anabolic and catabolic pathways in cells. Specifically, I study how nutrients are sensed on the surfaces of lysosomal system organelles and how this is coupled to the activation state of mTORC1, a master growth regulator. mTORC1 in turn broadly controls cellular anabolism (i.e., macromolecular biosynthesis) and catabolism (i.e., macromolecular breakdown). These pathways are central to the pathogenesis of human diseases including mutant Ras-driven cancers (e.g., pancreatic cancer), neurodegeneration, and infectious diseases. In pursuit of these questions I employ proximity-dependent biotinylation and mass spectrometry (e.g., BioID), CRISPR-Cas9 gene editing, and a variety of classical molecular cell biology techniques.

Current Lab Members
| | |
| --- | --- |
| Toni-Anne Dixon | Grad Student (MSc) |