Roger S.
McLeod
Professor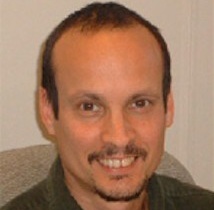 Email:
roger.mcleod@dal.ca
Phone:
902-494-7013
Mailing Address:
5850 College Street, Room 9-G1
Sir Charles Tupper Medical Building
PO Box 15000
Halifax, Nova Scotia, Canada B3H 4R2

Education
PhD, University of British Columbia
Academic Positions
Department member since 1998
Research Topics
Apolipoprotein B, adiponectin and fatty acids: Structure, Function
Research
Research Interests
Apolipoprotein (apo) B is the major structural protein of all plasma lipoproteins that are atherogenic. The production of apoB by the liver is an important determinant of the plasma levels of these lipoproteins and can be regulated by the availability of lipids for lipoprotein assembly, by intracellular degradation of the protein, and by liver responses to nutrient availability. The adipocyte is a site of energy storage and a source of endocrine factors that influence nutrient and lipoprotein metabolism in many tissues. We study the molecular and cell biology of hepatic lipoprotein assembly and adipocyte metabolism and the influence of dietary fatty acids and proteins on cellular lipid and lipoprotein metabolism and atherosclerosis.
Molecular and cellular determinants of hepatic apolipoprotein B metabolism.
Apo B is an extremely large (>500 kDa), hydrophobic protein that forms the structural backbone for the assembly of hepatic very low density lipoprotein (VLDL). Assembly of VLDL is initiated by the addition of lipids to the apoB polypeptide as it is synthesized in the endoplasmic reticulum (ER), forming a small dense lipoprotein particle. In a second lipidation step, apoB acquires the majority of its core lipid component and achieves the characteristic size and density of VLDL. ApoB that does not acquire sufficient lipids to assemble a stable lipoprotein particle is susceptible to ER-associated degradation (ERAD) by the ubiquitin-proteasome pathway. We use truncated forms of the apoB protein and fusion proteins containing apoB sequence to examine the role of the apoB polypeptide in neutral lipid acquisition and regulatory degradation in liver cells. The ability to assemble VLDL is also associated with intracellular instability of the nascent polypeptide. Our aims are to identify and characterize the apoB sequences that can accomplish hepatic VLDL assembly and to define the pathways that deliver this secretory protein to the cytosolic proteasome for degradation when assembly is not efficient. We are also exploring the changes in these regulatory mechanisms that occur with age and in the presence of metabolic diseases. (Supported by Canadian Institutes of Health Research)
Adiponectin metabolism and function.
Adiponectin is an adipocyte secretory protein that functions to enhance insulin sensitivity in a number of tissues. The adiponectin gene product is a 30 kDa polypeptide that is assembled into a series of oligomeric forms ranging from trimers to 12-18mers. The mechanism and regulation of assembly of oligomers and secretion from the adipocyte is poorly understood. The liver responds to the high molecular weight (HMW) form of adiponectin by decreasing glucose output and changes in fatty acid metabolism. Adiponectin levels in plasma are reduced in conditions of insulin resistance and the levels are increased by thiazolidinediones (TZDs), which are used pharmacologically to increase insulin sensitivity. Long term regulation of adiponectin secretion involves changes in the adiopocyte mRNA for adiponectin, but there is evidence to suggest that other post-transcriptional mechanisms can also regulate adiponectin secretion. We study the modulation of adiponectin multimer assembly and secretion from adipocytes in culture by omega-3 fatty acids and by TZDs. We also examine the effects of HMW adiponectin on assembly and secretion of very low density lipoprotein in liver cell cultures. These studies provide information on the mechanisms and regulation of adiponectin metabolism and clarification of the role of adiponectin as a plasma marker for obesity, diabetes and cardiovascular disease. (Supported by Heart and Stroke Foundation of Canada)
Keywords:
hepatocyte, adipocyte, primary cell culture, GC, gas chromatography
Publications
DeClercq, V., d'Eon, B. and McLeod, R.S. , (2015) Fatty acids increase adiponectin secretion through both classical and exosome pathways Biochim. Biophys. Acta Mol. Cell Biol. Lipids 1851 (9):1123-1133 [PubMed]
Chevrier, G.S., Mitchell, P.L., Rioux, L.E., Hasan, F., Jin, T., Roland Roblet, C., Doyen, A., Pilon, G., St-Pierre, P., Bazinet, L., Gill, T.A., McLeod, R.S., and Marette, A., (2015) Small peptides isolated from salmon protein alleviates components of the metabolic syndrome in obese atherosclerotic mice J. Nutr. 145 (7):1415-22 [PubMed]
McLeod, R.S. and Yao, Z., (2015) Assembly and Secretion of Triglyceride-rich Lipoproteins Biochemistry of Lipids, Lipoproteins and Membranes, 6th Edition, Ridgeway, N.D. and McLeod, R.S. (Eds.) Elsevier:pp 459-488
Ridgway, N.D. and McLeod, R.S., (2015) Biochemistry of Lipids, Lipoproteins and Membranes, 6th Edition Ridgeway, N.D. and McLeod, R.S. (Eds.) Elsevier: [Article]
Fisher, E.A., Lake, E.J., and McLeod, R.S., (2014) Apolipoprotein B100 quality control and the regulation of hepatic very low density lipoprotein secretion. J. Biomedical Res. 28 (3):178-93 [PubMed] [Article]
Mitchell, P.L., Karakach, T., Currie, D.L., and McLeod, R.S., (2012) t-10, c-12 CLA dietary supplementation inhibits atherosclerosis despite adverse cardiovascular and hepatic metabolic marker profiles. PLoS One 7(12): e52634 [PubMed]
Fisher, E.A., Khanna, N., and McLeod, R.S. , (2011) Ubiquitination regulates the assembly of VLDL in HepG2 cells and is the committing step of the apoB100 ERAD pathway. J. Lipid Res. 52:1170-1180 [PubMed]
Joseph, S.V., Jacques, H., Plourde, M., Mitchell, P.L., McLeod, R.S., Aukema, H.M., Jones, P.J.H., (2011) Conjugated linoleic acid supplementation for 8 weeks fails to impact body composition, lipid profile, or safety parameters in overweight, hyperlipidemic men. J. Nutrition 141:1286-1291 [PubMed]
Wang, L., Martin, D. D. O., Genter, E., Wang, J., McLeod, R. S., and Small, D. M., (2009) Surface study of apoB1694-1880, a sequence which can anchor apoB to lipoproteins and makes it nonexchangeable. J. Lipid Res. 50:1340-1352 [PubMed]
Joseph, S., Miller, J.R., McLeod, R.S., and Jacques, H., (2009) Effect of trans-8, cis-10 + cis-9, trans-11 conjugated linoleic acid mixture on lipid metabolism in 3T3-L1 cells. Lipids 44:613-620 [PubMed]
Miller, J.R., Siripurkpong, P., Hawes, J., Majdalawieh, A., Ro, H.-S. and McLeod, R.S., (2008) The trans-10, cis-12 isomer of conjugated linoleic acid decreases adiponectin assembly by PPARγ-dependent and PPARγ-independent mechanisms J. Lipid Res. 49:550-562 [PubMed]
Cooper, M.H., Miller, J.R., Mitchell, P.L., Currie, D. L. and McLeod, R.S., (2008) Conjugated linoleic acid isomers have no effect on atherosclerosis and adverse effects on lipoprotein and liver lipid metabolism in apoE-/- mice fed a high cholesterol diet. Atherosclerosis 200:294-302 [PubMed]
Fisher, E.A., Lapierre, L.R., Junkins, R.D., & McLeod, R.S., (2008) The AAA-ATPase p97 is involved in the retrotranslocation of apolipoprotein B for proteasomal degradation. J.Lipid Res. 49:2149-2160 [PubMed]
Mitchell, P. L. and McLeod, R. S., (2008) Conjugated linoleic acid and atherosclerosis - Studies in animal models. (Review) Biochem. Cell Biol. 86:293-301 [PubMed]
Hyo-Sung Ro, H.-S., Zhang, L., Majdalawieh, A., Kim, S-W, Wu, X., Lyons, P.J., Webber, C., Ma, H., Reidy, S.P., Boudreau, A., Miller, J.R., Mitchell, P.L., McLeod, R.S. , (2007) AEBP1 modulates adiposity through effects on preadipocyte survival and differentiation. Obesity 15:288-302 [PubMed]
Lapierre, L. R. and McLeod, R.S. , (2007) Regulation of hepatic production of lipoproteins containing apolipoprotein B by ER-associated degradation. Future Lipidology 2:173-184
Burnett, J.R., Zhong, S., Jiang, Z.G., Hooper, A., Fisher, E.A., McLeod, R.S., Zhao, Y., Barrett, P.H.R., Hegele, R.A., van Bockxmeer, F.M., Zhang, H., Vance, D.E., McKnight, C.J., and Yao, Z. , (2007) Missense mutations in APOB within the βα1 domain of human apoB-100 result in impaired secretion of apoB and apoB-containing lipoproteins in familial hypobetalipoproteinemia. J. Biol. Chem. 282:24270-24283 [PubMed]
Tran, K., Sun, F., Cui, Z., Thorne-Tjomsland, G., Lapierre, L.R., McLeod, R.S., Jamieson, J.C. and Yao, Z., (2006) Attenuated secretion of very low density lipoproteins from McA-RH7777 cells treated with eicosapentaenoic acid is associated with impaired utilization of triacylglycerol synthesized via phospholipid remodeling. Biochim. et Biophys. Acta 1761:463-473 [PubMed]
Mitchell, P. L., Langille, M., Currie, D.L., and McLeod, R.S., (2005) Effect of conjugated linoleic acid isomers on lipoproteins and atherosclerosis in the Syrian golden hamster. Biochimica et Biophysica Acta 1734:269-276 [PubMed]
Lapierre, L.R., Currie, D.L., Yao, Z., Wang, J. and McLeod, R.S., (2004) Amino acid sequences within the β-1 domain of human apolipoprotein B can mediate rapid intracellular degradation. J. Lipid Res. 45:366-377 [PubMed]
McLeod, R. S., LeBlanc, A. M., Langille, M. A., Mitchell, P. L. and Currie, D. L., (2004) Conjugated linoleic acids, atherosclerosis and hepatic very low density lipoprotein metabolism. Amer. J. Clin. Nutr. 79:1169S-1174S [PubMed]
Lagace, D.C., McLeod, R.S., and Nachtigal, M.W., (2004) Valproic acid inhibits leptin secretion and reduces leptin mRNA levels in adipocytes. Endocrinology 145:5493-5503 [PubMed]
Vickaryous, N., Teh, E., Stewart, B., Dolphin, P.J., Too, C.K.L., and McLeod, R.S., (2003) Deletion of N-terminal amino acids from human lecithin:cholesterol acyltransferase differentially affects enzyme activity toward alpha- and beta-substrate lipoproteins. Biochim et Biophys Acta 1646:164-172. [PubMed] [Article]
Vukmirica, J., Nishimaki-Mogami, T., Tran, K., Shan, J., McLeod, R.S., Yuan, J., and Yao, Z., (2002) The N-linked oligosaccharides at the amino terminus of human apolipoprotein B are important for the assembly and secretion of the apolipoprotein B-containing very low density lipoproteins. J. Lipid Res. 43:1496-1507 [PubMed]
Becker, L., McLeod, R.S., Marcovina, S.M., Yao, Z., and Koschinsky, M.L. , (2001) Identification of a critical lysine residue in apoB100 which is required for lipoprotein (a) assembly. J. Biol. Chem. 276:36155-36162 [PubMed]
Ko, K.W.S., Avramoglu, R.K., McLeod, R.S., Vukmirica, J., and Yao, Z. , (2001) The insulin-stimulated cell surface presentation of low density lipoprotein receptor-related protein in 3T3-L1 adipocytes is sensitive to phosphatidylinositide 3-kinase inhibition. Biochemistry 40:752-759 [PubMed]
Nicodeme, E., Benoist, F., McLeod, R.S., Yao, Z., Scott, J., Shoulders, C., and Grand-Perret, T. , (1999) Identification of domains in apolipoprotein B100 that confer a high requirement for the microsomal triglyceride transfer protein. J. Biol. Chem. 274:1986-1993 [PubMed]
Cavallo, D., McLeod, R.S., Rudy, D., Aiton, A., Yao, Z., and Adeli, K., (1998) Translocational efficiency and intracellular stability of apoB are inversely proportional to the length of the nascent polypeptide. J. Biol. Chem. 273:33397-33405 [PubMed]
Yao, Z., Tran, K., and McLeod, R. S., (1997) Intracellular degradation of newly synthesized apolipoprotein B. J. Lipid Res. 38:1937-1953 [PubMed]
Wang, Y., McLeod, R. S., and Yao, Z., (1997) Normal activity of microsomal triglyceride transfer protein is required for the oleate-induced secretion of very low density lipoproteins containing apolipoprotein B from McA-RH7777 cells. J. Biol. Chem. 272:12272-12278 [PubMed]
McLeod, R. S., Wang, Y., Wang, S., Rusiol, A., Links, P., and Yao, Z., (1996) Apolipoprotein B sequence requirements for hepatic very low density lipoprotein assembly. Evidence that discrete hydrophobic sequences within apolipoprotein B48 mediate lipid recruitment. J. Biol. Chem. 271:18445-18455 [PubMed]
Wang, S., McLeod, R. S., Gordon, D. A., and Yao, Z., (1996) The microsomal triglyceride transfer protein facilitates assembly and secretion of apolipoprotein B-containing lipoproteins and decreases intracellular proteolytic cleavage of newly synthesized apolipoprotein B in transfected COS cells. J. Biol. Chem. 271:14124-14133 [PubMed]
Yao, Z., and McLeod, R. S. , (1994) Synthesis and secretion of hepatic apolipoprotein B-containing lipoproteins. Biochim. et Biophys. Acta 1212:152-166 [PubMed]
McLeod, R. S., Zhao, Y., Selby, S.L., Westerlund, J. and Yao, Z., (1994) Carboxyl terminal truncation impairs lipid recruitment by apolipoprotein B100 but does not affect secretion of the truncated apolipoprotein B-containing lipoproteins. J. Biol. Chem. 269:2852-2862 [PubMed]
McLeod, R., Robbins, C., Burns, A., Yao, Z. and Pritchard P.H., (1994) Deletion of the propeptide of apolipoprotein A-I impairs exit of nascent apolipoprotein A-I from the endoplasmic reticulum. Biochem. J. 302:641-648 [PubMed]